+ 39 058 45.43.21
Piazza Puccini 18, Viareggio (LU)
Hotel Residence Esplanade is a structure in Art-Nouveau style located in Viareggio center, less than 50 meter from the sea. It has a ...
+39 0541 22.506
Via Amerigo Vespucci, 71, Rimini (RN)
Hotel Villa Rosa Riviera offers a convention center with 2 meeting rooms (lighted with natural light) that accommodate up to 120 ...
+39 0513 72.676
Via Ambrogio Magenta, 10, Bologna (BO)
Best Western City Hotel is a comforting structure, able to satisfy every type of guest. The location offers 2 restructured and modulalar ...
+39 091 68.89.771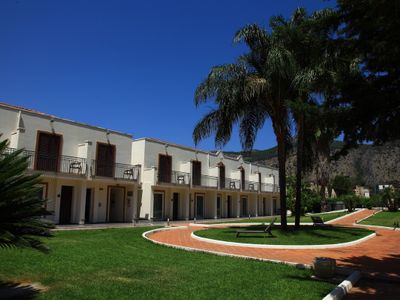 Via Villa Rosato, 20/22, Palermo (PA)
Hotel Casena dei Colli di Palermo features welcoming and elegant rooms and a modern and functional "Business Center" equipped with ...
+39 0444 96.91.11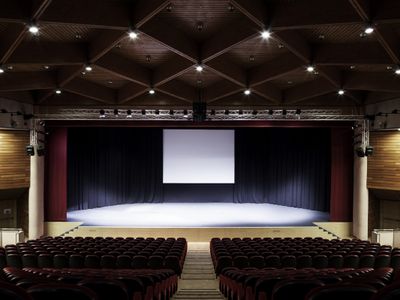 viale dell'Oreficeria, 16, Vicenza (VI)
Vicenza Ovest - A4
a

1 km
The Vicenza Convention Centre is a modern business hub technologically advanced: it is a multifunctional space ideal to accommodate large ...
+39 338 89.80.800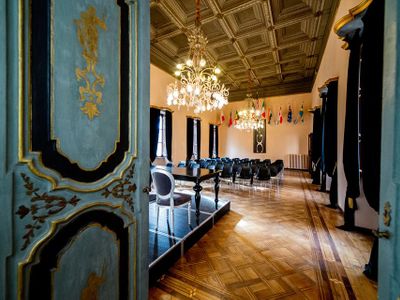 Via Panisperna, 207 , Rome (RM)
Palazzo Falletti is housed in a magnificent seventeenth-century building. The building, of great artistic value, is decorated with frescoes ...
+39 055 83.13.814
Via Aretina, 88-90 , Pontassieve (FI)
Villa d'Arte AgriResort has several spaces to accommodate more types of activities. It offers also 22 rooms decorated with attention to ...
+39 051 75.57.68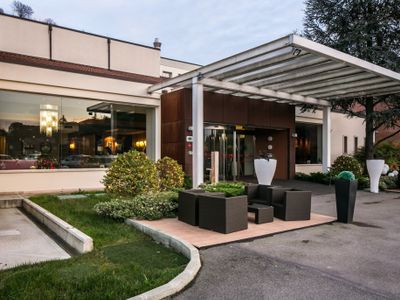 Via Fontanella, 3, Zola Predosa (BO)
Admiral Park Hotel - Conference Center is a facility that has 120 room and 10 meeting rooms. The conference center can accommodate up to ...
+39 06 51.60.01.07
via Cristoforo Colombo 112, Rome (RM)
Polo Formativo di Roma is a new and performing Conference Center that offer a new 8 meeting room, an informatic room and a little ...
+39 051 02.16.447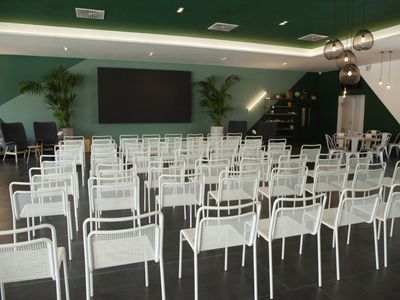 Loc. Rastignano, Via Serrabella, 1, Pianoro (BO)
Junior Club - Rastignano is a Club completely renovated in 2017, a few steps from Bologna, surrounded by the hills of Bologna, designed and ...
+39 345 64.59.992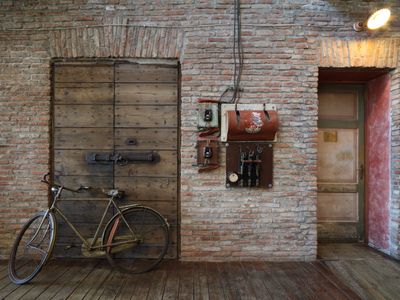 Via dell'Artigianato, 4, Agrate Brianza (MB)
Agrate Brianza - A4
a

1 km
Built around an authentic mill of the early '900 and located a few meters from the A4 motorway exit between Milan and Bergamo (Agrate ...
+39 035 23.64.35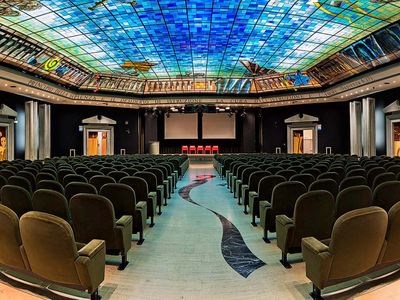 Viale Papa Giovanni XIII, 106, Bergamo (BG)
Centro Congressi Giovanni XXIII has been dealing in Bergamo with services for events, congresses, meetings and shows for over 27 ...
WISHLIST
- Use this bar to send up to 10 request at the same time
With the whishlist you can send up to 10 request at the same time.
Da ogni scheda/location premi sul tasto per aggiungerle alla barra dei preferiti poi clicca su Richiesta Multipla qui sotto per ricevere informazioni o preventivi gratuiti