+39 0575 19.70.064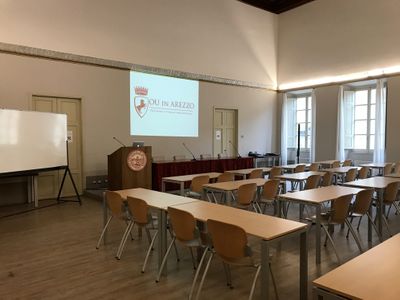 Piazza San Francesco, 18, Arezzo (AR)
Italian University of Oklahoma headquarter is a location for business event like training courses, conferences and business ...
+39 329 1717051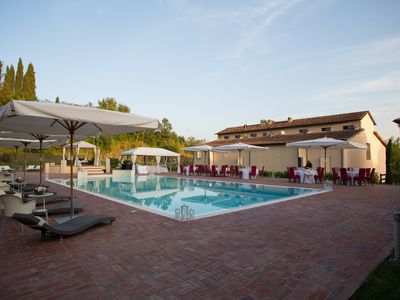 Via Valdascione 143, Terranuova Bracciolini (AR)
Antica Tabaccaia Resort is a multi-purpose facility that is born from a renovation of an old dryer for drying tobacco dates back to the end ...
+39 347 53.42.929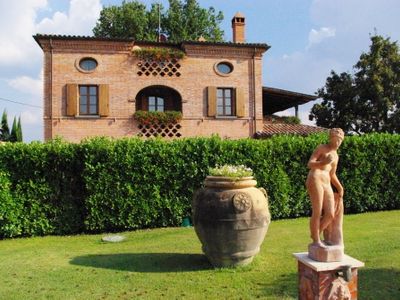 Via del Porto 18, Foiano della Chiana (AR)
Thanks to Villa Portoverde your meeting or event can be more pleasant and convivial in contact with nature, the tensile structure with ...
+39 329 12.88.064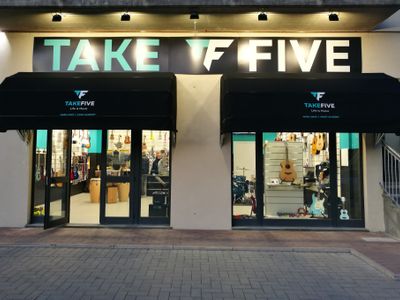 Via Achille Grandi, 13, Città di Castello (PG)
Take Five is an ideal location for business meetings, presentation of new products, exhibitions, private parties and much more. A ...
+39 0577 74.91.29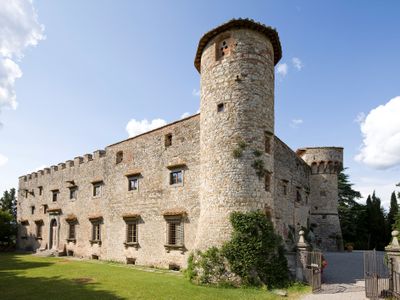 Località Castello di Meleto, Gaiole in Chianti (SI)
Meleto Castle, in the province of Siena, has a conference hall with a maximum capacity of 150 people, with natural light, wi-fi and all ...
+39 349 70.61.249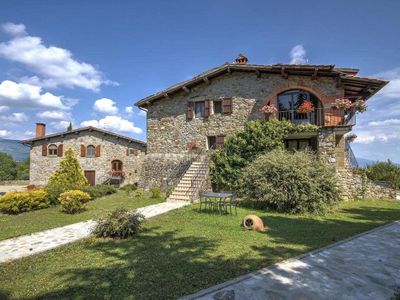 Località Romena, 15, Pratovecchio (AR)
Residence Borgo Romena is a wonderful location for events on the hills of Arezzo, located in Pratovecchio. The residence has several rooms ...
+39 0577 73.83.00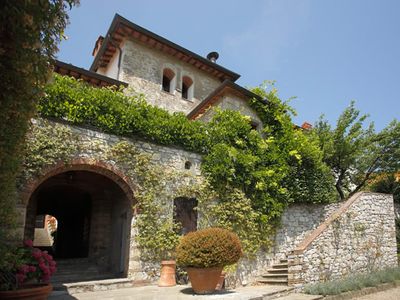 Via Pianigiani 9, Radda in Chianti (SI)
Relais Vignale is the perfect location for those planning a corporate event in Chianti and looking for an elegant structure that reflects ...
+39 0578 75.70.82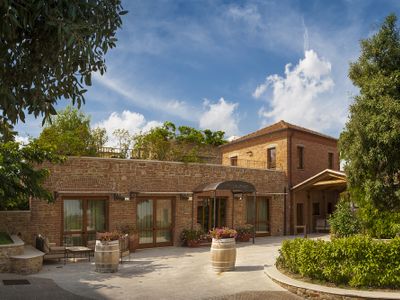 Via Elio Bernabei, 32, Montepulciano (SI)
Etruria Resort & Natural Spa has a fully equipped conference halls and a terraces which is perfect for your cocktails and coffee breaks ...
+39 331 54.01.637
Località Pontignano, 5, Castelnuovo Berardenga (SI)
4 meeting rooms, equipped with the most modern and functional equipment, can accommodate up to 100 people, ideal for hosting meetings, ...
+39 055 83.27.094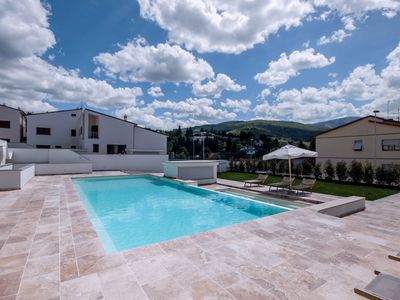 Via il Bagno, 24-26, Pelago (FI)
The Florence Hills Resort & SPA rises in Pelago, a medieval village surrounded by the Florentine green countryside, 20km from the ...
+ 39 055 85.24.82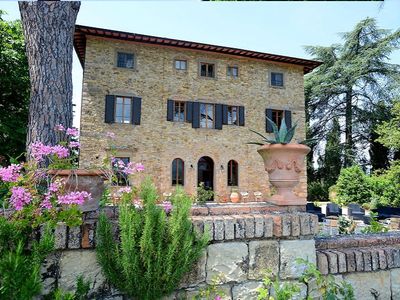 Via Case Sparse 56-Panzano, Greve in Chianti (FI)
Relais Fattoria Valle is set just outside the town of Greve di Chianti. We organize wine cellar tours and oil mill tours, as well as car, ...
+39 0578 63.297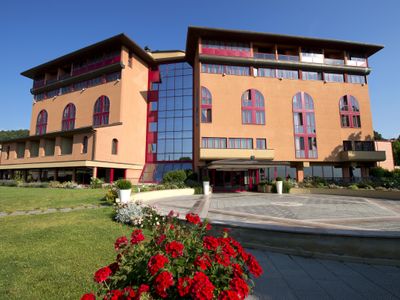 Viale Umbria, 2, Chianciano Terme (SI)
The Grand Hotel Admiral Palace Congress & Beauty spae A Point of Reference for meetings and conferences. Featuring well- 5 Meeting Rooms ...
WISHLIST
- Use this bar to send up to 10 request at the same time
With the whishlist you can send up to 10 request at the same time.
Da ogni scheda/location premi sul tasto per aggiungerle alla barra dei preferiti poi clicca su Richiesta Multipla qui sotto per ricevere informazioni o preventivi gratuiti