+39 02 23.66.55.36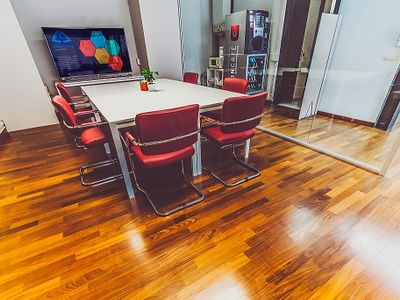 Via Mecenate 76/25, Milan (MI)
Multiverso is a co-worker located in an industrial building, at Via Mecenate 76/25 in Milan. The modern and elegant structure features 15 ...
+39 06 67.87.433
Piazza di Campitelli 2, Rome (RM)
I-WorkinRome organizes private meetings where prestige and privacy find the ideal setting in Palazzo Albertoni Spinola, a masterpiece of ...
+39 346 54.69.090
Via Massimo D'Azeglio,3, Milan (MI)
M2, M5
Garibaldi FS
a

280

m
Milano LUISS Hub for Makers and Students is a place that counts more than 1000 weekly visits by people who sharing a passion for everything ...
+39 02 35.52.210
Via Antonio Mambretti ,11, Milan (MI)
Synergyco Milano Certosa is the coworking, incubator and accelerator designed to meet the changing needs of the work world. Targeted for ...
+39 06 87.75.63.39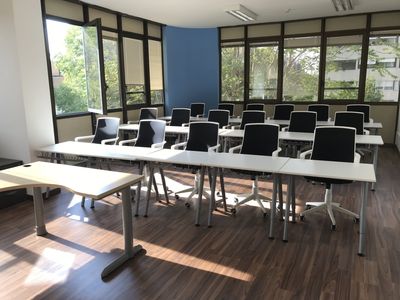 Via Mosca, 52, Rome (RM)
Atrak Solutions is the ideal venue for training courses, conferences and business meetings in Rome. With state-of-the-art equipment and ...
+39 081 54.53.443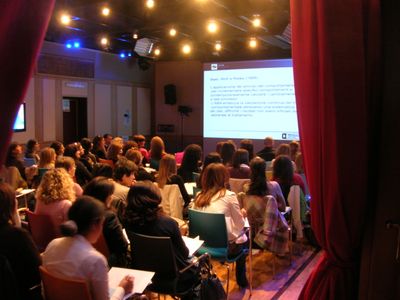 Via M. Pietravalle 85, Naples (NA)
Zona Ospedaliera - A56
a

1 km
Modern times and Idelson Gnocchi's entrepreneurial ability has led the company to focus on multimedia communication with the creation of ...
+39 02 89.05.45.00
Via Fabio Filzi 17, Milan (MI)
Spazio Filzi17 is the ideal answer for companies and professionals seeking an elegant and design location for their business. A meeting ...
+39 0524 29.30.66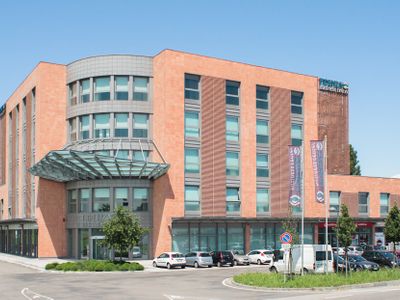 Via San Michele Campagna, 19, Fidenza (PR)
Fidenza Business Center convention center is a modern, comfortable and versatile environment; the structure offers bright meeting rooms of ...
+39 02 87.25.90.00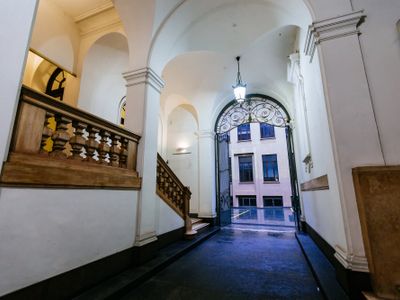 Corso Valdocco, 2, Turin (TO)
Designed to meet any need, the meeting rooms of Torino Garibaldi are suitable to host any meeting, board meeting or workshop included in a ...
+39 02 87.25.28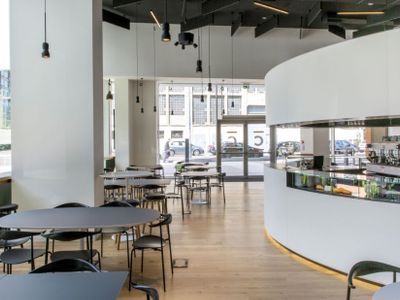 Via Tortona, 33 , Milan (MI)
Located in the district of Milan dedicated to design, fashion, art and culture, it is a warm and welcoming space with a linear and ...
+39 346 51.78.734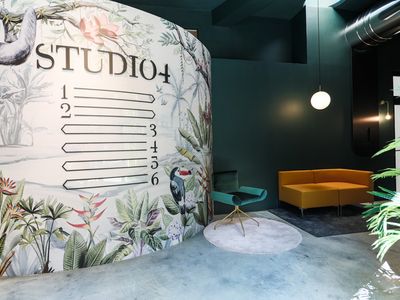 Via Eustachi, 31, Milan (MI)
The Studio4 Eustachi meeting room is an elegant space inside a coworking, but with an independent entrance. This unique space provides ...
+39 051 78.68.40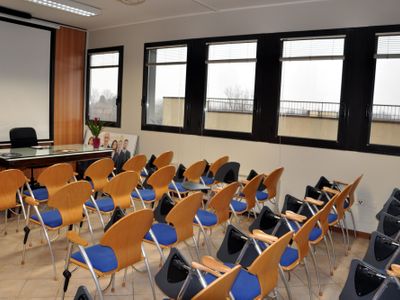 Via Bruno Bottau, 4, Castenaso (BO)
San Lazzaro di Savena - A 14
a

5 km
In a directional location perfectly reachable by car and next to a large car park, just a few minutes from Bologna and San Lazzaro di ...
WISHLIST
- Use this bar to send up to 10 request at the same time
With the whishlist you can send up to 10 request at the same time.
Da ogni scheda/location premi sul tasto per aggiungerle alla barra dei preferiti poi clicca su Richiesta Multipla qui sotto per ricevere informazioni o preventivi gratuiti