+39 338 80.74.576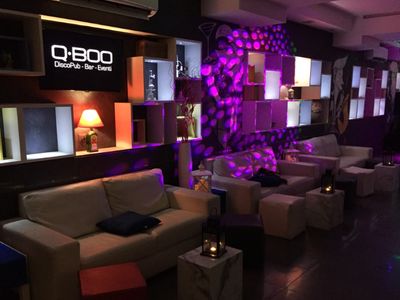 Viale Colli Aminei, 98B, Naples (NA)
Qboo is a spacious and versatile venue in Naples, suitable for any type of event.This venue for events, located in the beautiful connected ...
+39 393 46.47.808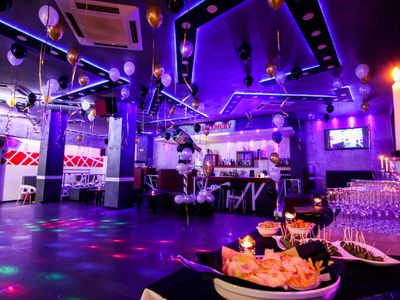 Via Privata Imperatrice G. 32, Naples (NA)
Discovery is a modern design venue, born in 2014 to meet the needs of those who want to celebrate an unforgettable event in the city, ...
+39 081 77.78.910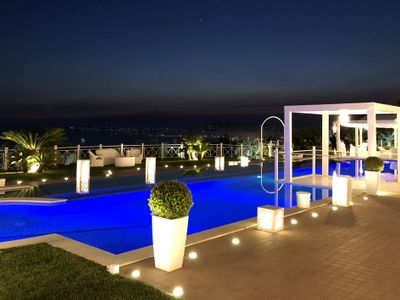 Via Traversa Trentola II, Ercolano (NA)
Villa Tony - Complesso Zeno is a venue for events in Ercolano. The versatility of its environments and spaces make it a unique and perfect ...
+39 081 30.45.391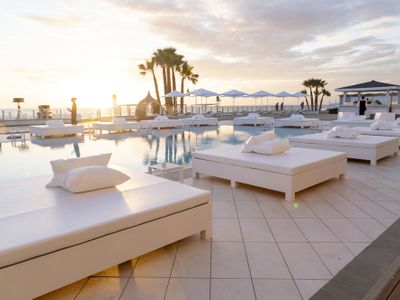 Via Spiaggia Romana, 31-33, Bacoli (NA)
Labelon Beach Club is an exclusive location and it is situated in Bacoli (NA), straight to a stunning beach with tcrystal clear water.The ...
+39 081 19.34.47.19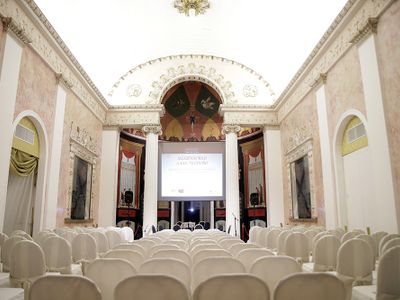 Riviera di Chiaia, 281, Naples (NA)
Palazzo San Teodoro is an historic dwelling located in Riviera di Chiaia, the residential district on the seafront of Naples. This ancient ...
+39 081 66.49.29
Via Porta Posillipo, 135D, Naples (NA)
With its 800 square meters of amplitude Lite Life is the largest spa in Naples, on the beautiful hill of Posillipo.Meeting and Team ...
+39 349 28.92.894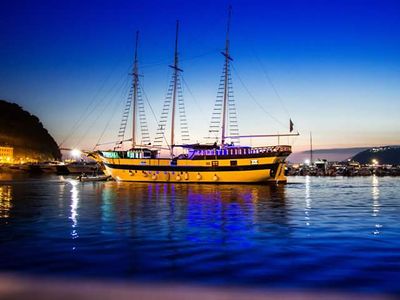 Molo Luise, Naples (NA)
El Pirata Boat is a location for private parties and corporate events.It is a real ship where you can organize unforgettable events and ...
+39 081 18.89.46.50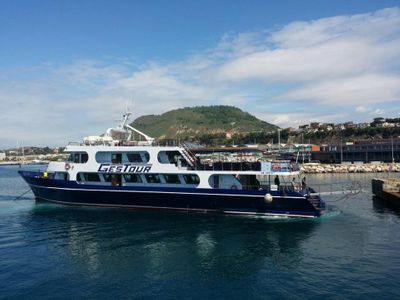 Porto di Napoli, Naples (NA)
Via Campana - Tangenziale di Napoli
a

4 km
Ship "Myriam" is synonim of innovation, hospitality and professionality. The perfect location to experience your event pampererd among ...
+39 329 35.61.830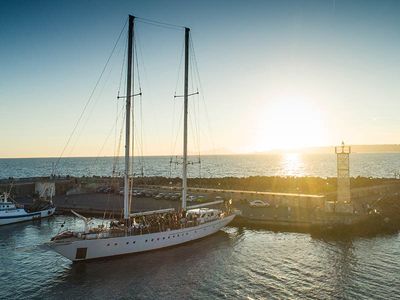 Marina Molo Luise - Via Mergellina, Naples (NA)
Veliero Tortuga is a boat which on board of it you can organize business events, private parties, ceremonies and business meetings in ...
+39 351 80.22.829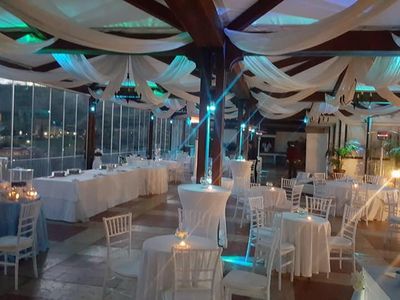 Contrada Pisciarelli, 17, Pozzuoli (NA)
Immersed in the pulsating heart of the Phlegrean Fields, between the green of the lush gardens and the varieties of the Mediterranean, a ...
+39 339 47.56.744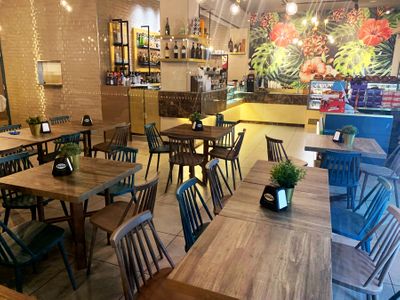 Via Sanzio, 27, Volla (NA)
Cosmopolitan Bakery & Bistrot is a venue for events in Volla born with the idea of ​​realizing your dream of creating a unique, ...
+39 366 26.45.471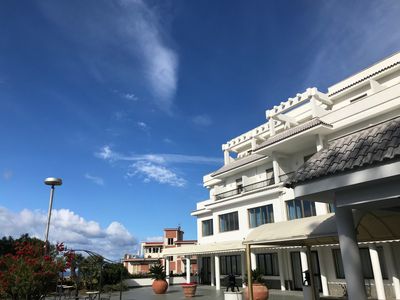 Via Enrico De Nicola, 26, Torre del Greco (NA)
Torre del Greco - A3
a

1 km
Complesso Sakura is located in the Vesuvius National Park, nestled among the scents of Mediterranean vegetation in Torre del Greco.The ...
WISHLIST
- Use this bar to send up to 10 request at the same time
With the whishlist you can send up to 10 request at the same time.
Da ogni scheda/location premi sul tasto per aggiungerle alla barra dei preferiti poi clicca su Richiesta Multipla qui sotto per ricevere informazioni o preventivi gratuiti