+39 02 90.73.06.53
Via Milano, 5, Locate di Triulzi (MI)
Aromatica Restaurant & Lounge offers its customers a true taste experience throughout the day.The restaurant menu is taken care of by the ...
+39 345 64.59.992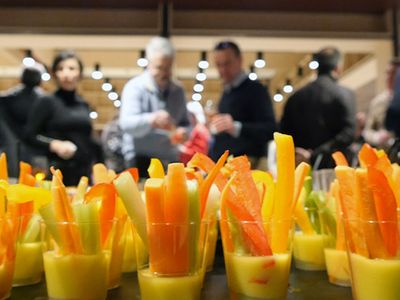 Via Don Federico Tosatto, 22, Venice (VE)
Venezia Mestre Ospedale
a

450

m
Officine Italia is a place where you can "taste" tourism and culture through the conscious use of food, paying attention to the Italian ...
+39 345 64.59.992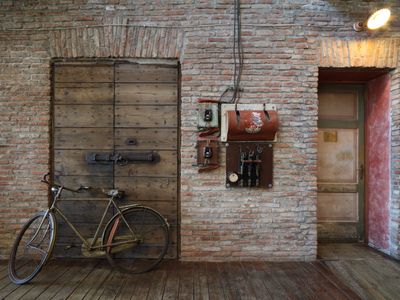 Via dell'Artigianato, 4, Agrate Brianza (MB)
Agrate Brianza - A4
a

1 km
Built around an authentic mill of the early '900 and located a few meters from the A4 motorway exit between Milan and Bergamo (Agrate ...
+39 345 64.59.992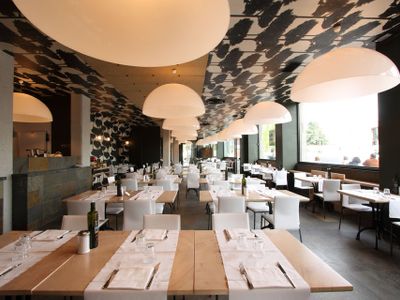 Ang. Via Carlo Farini, Via Giuseppe Ferrari, Milan (MI)
M2, M5
Garibaldi FS
a

400

m
A location that is not simply a restaurant, in a strategic and convenient location downtown Milano, in front of the lilac metro station, ...
+39 388 56.28.595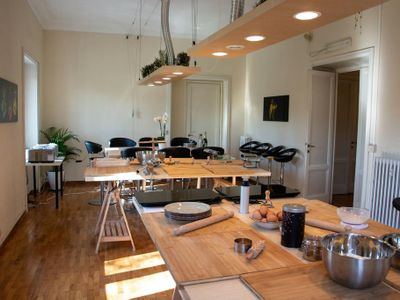 Largo dei Fiorentini, 1 , Rome (RM)
Rome Cooking Academy offers a variety of spaces and cooking and art workshops for every 'taste'. All our classes are for tourists and ...
+39 02 89.07.37.19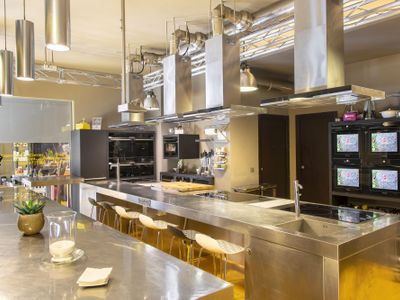 Via Genova Thaon di Revel, 7, Milan (MI)
teatro7 | Lab is a location for events that addresses the company, hosting and helping the realization of meetings, press lunches, product ...
+39 02 39.25.92.06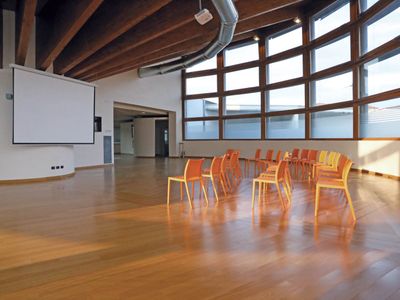 Via Grosotto 9, Milan (MI)
A multifunctional space that can host conferences, training courses, corporate conventions. The location also features a large fitted ...
+39 055 83.13.814
Via Aretina, 88-90 , Pontassieve (FI)
Villa d'Arte AgriResort has several spaces to accommodate more types of activities. It offers also 22 rooms decorated with attention to ...
+39 051 02.16.447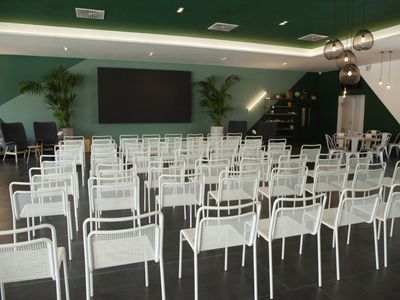 Loc. Rastignano, Via Serrabella, 1, Pianoro (BO)
Junior Club - Rastignano is a Club completely renovated in 2017, a few steps from Bologna, surrounded by the hills of Bologna, designed and ...
+39 085 84.74.60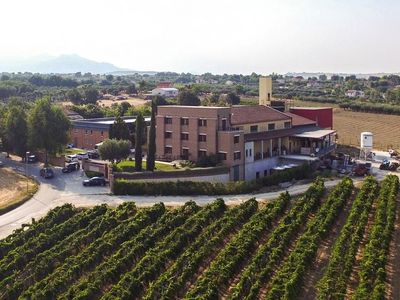 Contrada Casali snc, Nocciano (PE)
Chiusa Grande is a venue for events and biologic wine production company located in Nocciano, in the province of Pescara.This location, ...
+39 335 76.22.777
Fraz. Oretto Campiglia Cervo, Campiglia Cervo (BI)
La Bürsch is a historic residence in the province of Biella, an ideal space for:presentationsshow roommeetingsprivate partiesceremoniesThe ...
+39 0541 71.82.30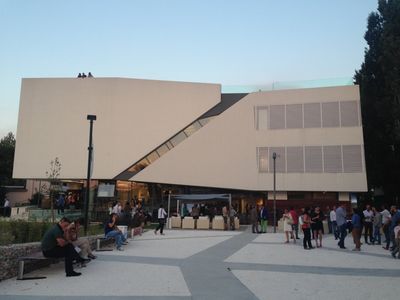 Via Rigardara, 39, Rimini (RN)
Super scenic and versatile! Ecoarea is the eco location of your smart event.Made of wood, glass and bio-cement, it is located halfway ...
WISHLIST
- Use this bar to send up to 10 request at the same time
With the whishlist you can send up to 10 request at the same time.
Da ogni scheda/location premi sul tasto per aggiungerle alla barra dei preferiti poi clicca su Richiesta Multipla qui sotto per ricevere informazioni o preventivi gratuiti