+39 327 70.47.890
Via Antonio Pacinotti, 83, Rome (RM)
Städlin is an event location in Rome, ideal for Birthday Parties, Eighteen, Graduation Parties and Bachelorette and Celibacy.The location ...
+39 351 90.24.299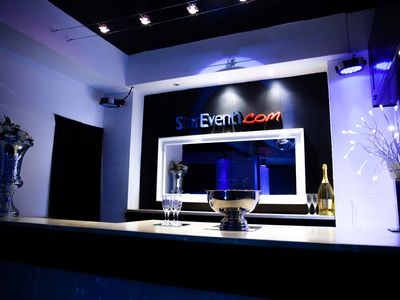 Via Guido Figliolini, 33, Rome (RM)
Club Star Eventi is a venue for parties in Rome.Arranged 2 floors, this location is divided into:ground floor with bar area and dance ...
+39 392 38.28.743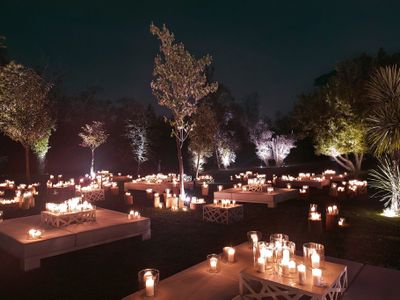 Via di Villa Lauchli, 1, Rome (RM)
Profumo Spazio Sensoriale is a suggestive venue for events in Rome.Entering this beautiful location means embarking on a real sensory ...
+39 345 89.77.813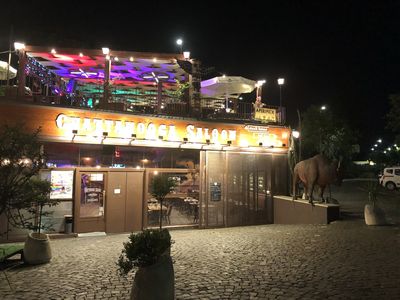 Via Appia Nuova, 707, Rome (RM)
A
Arco di Travertino
a

500

m
The staff of Chattanooga Saloon is pleased to host you in the room where you can find typical Mexican and American specialties, for events ...
+39 392 38.56.015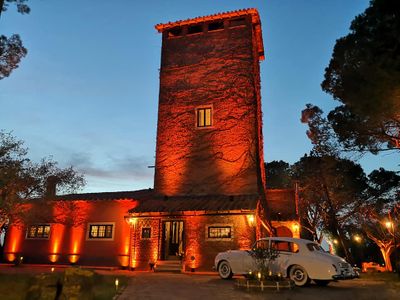 Via Luigi Ambrosi, 26, Rome (RM)
La Torre di Demetra is a rustic dwelling immersed in the Roman countryside, located just 20 minutes from Rome and the sea.The ancient tower ...
+39 039 59 74 280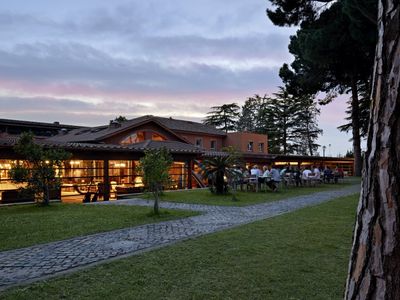 Via della Capanna Murata, 120, Rome (RM)
La Borghesiana Romana is a  country house of the Rome countryside. It is immersed in a fenced park of hundred-year-old domestic pines: ...
+39 06 42.12.81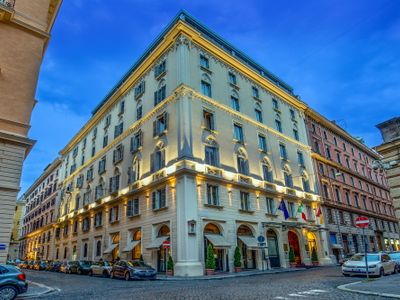 Via Aureliana, 39, Rome (RM)
Empire Palace Hotel is an elegant 4-star hotel that has 5 meeting rooms, with a maximum capacity of 160 seats. The rooms, located on the ...
+39 388 36.46.081
Via Vertumno, 2C, Rome (RM)
Coho Loft is a multi-purpose space in Rome born from the recovery of a former textile factory of the '50s, which has now become a meeting ...
+39 06 48.85.299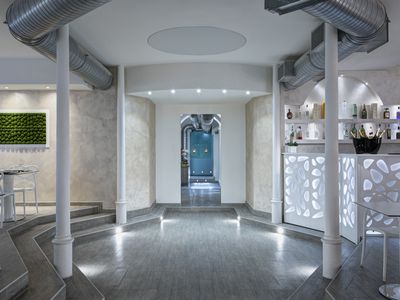 Via Palermo, 34B, Rome (RM)
Opera Relax & Wellness is a private club with SPA and venue for events in Rome.Located in the Monti district, the Relax & Wellness location ...
+39 320 29.59.279
Via del Mare, 704, Rome (RM)
704 Restaurant specializes in organizing any type of party in Rome.This event location hosts:Birthday parties (18 years, 30 years, 40 ...
+39 06 65.67.06.13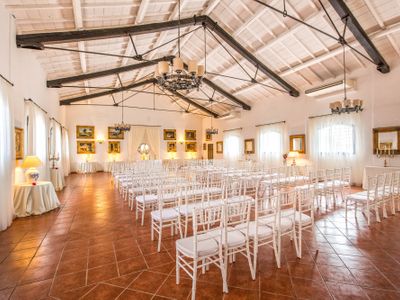 Via Portuense, 959, Rome (RM)
Scuderie San Carlo is a venue for events in Rome, an elegant and refined former farmhouse with spaces that can receive up to 400 people for ...
+39 06 51.80.789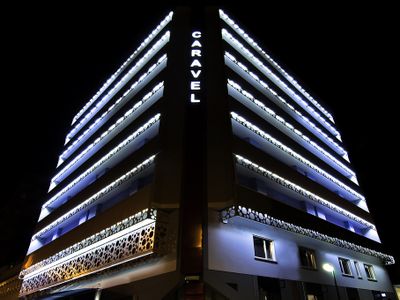 Via Cristoforo Colombo, 124, Rome (RM)
Hotel Caravel's modern congress centre features 4 flexible meeting rooms for up to 150 delegates, all marked by natural daylight and newest ...
WISHLIST
- Use this bar to send up to 10 request at the same time
With the whishlist you can send up to 10 request at the same time.
Da ogni scheda/location premi sul tasto per aggiungerle alla barra dei preferiti poi clicca su Richiesta Multipla qui sotto per ricevere informazioni o preventivi gratuiti