+39 055 83.13.814
Via Aretina, 88-90 , Pontassieve (FI)
Villa d'Arte AgriResort has several spaces to accommodate more types of activities. It offers also 22 rooms decorated with attention to ...
+39 0577 95.91.64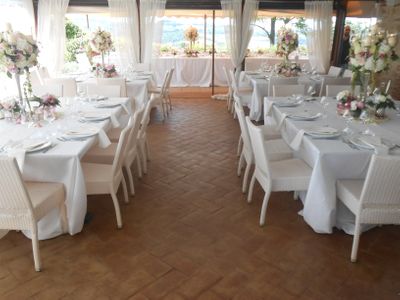 Loc. Bibbiano La Taverna, 35, Colle di Val d'Elsa (SI)
The Agriturismo Taverna di Bibbiano is located between Siena and Florence, in front of the medieval towers of San Gimignano. Immersed in a ...
+39 0571 29.62.96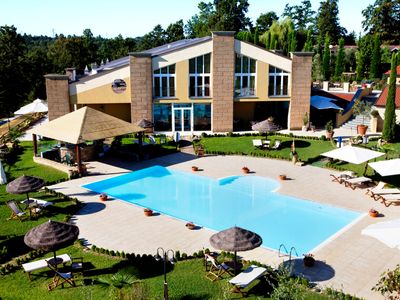 Via Bigattiera, 6, Fucecchio (FI)
Assia Spa is a Country House that offers a large indoor and outdoor spaces for any type of event (receptions, meetings, weddings or other ...
+39 0586 63.21.99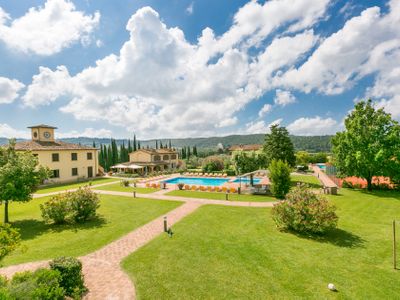 Località Pieve Vecchia, 12, Riparbella (PI)
Peace and relaxation are the words that best describe the atmosphere that Relais La Pieve Vecchia offers its guests.This venue for events ...
+39 0571 18.26.823
Via del Torrino, 51, Vinci (FI)
A beautiful villa in the Chianti region between 100 hectares of vineyard , large dining rooms with fireplace , a typical Tuscan setting ...
+39 0565 79.80.32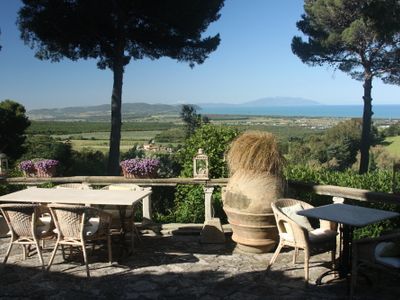 Strada San Bartolo, 100, San Vincenzo (LI)
Poggio Santi is an ideal place for companies or individuals who want to make their own business meetings in Livorno. The location is ...
+ 39 0587 68.61.36 338 22.38.750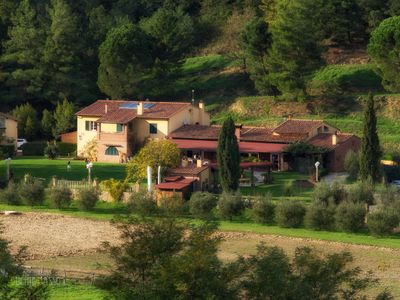 Via del Commercio, 210, Lari (PI)
Podere Bucine Basso in Lari is a country house which has a very bright conference hall ideal for small meetings and banquets and with a ...
+39 055 82.48.196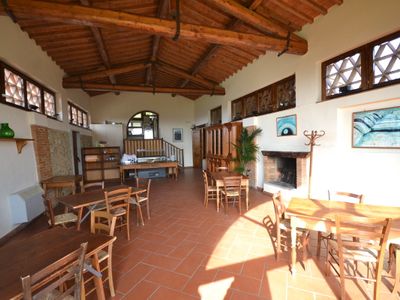 via Malafrasca, 216, San Casciano in Val di Pesa (FI)
A restored farmhouse situated on the top of the hill in the Chiantishire. Five apartments of various dimensions and a wide multifunctional ...
+39 391 35.77.783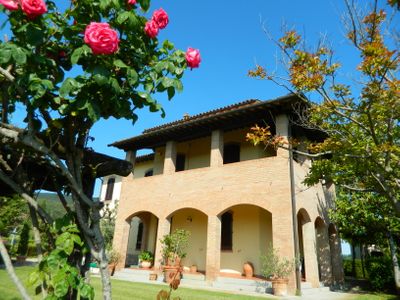 Loc.Racciano 40, San Gimignano (SI)
Agriturismo Raccianello is the perfect location for your events in San Gimignano. It's a farm that produces wine and olive oil; It has ...
+39 339 32.11.142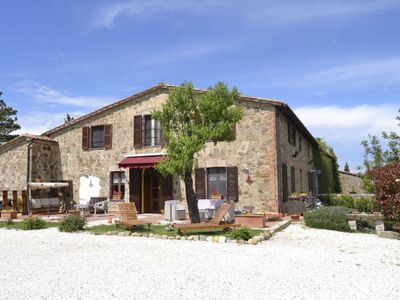 Via del Borgo 4, Radicofani (SI)
Fattoria Bellandi is a wonderful location for events in the province of Siena. It has a comfortable meeting room that can accommodate up to ...
+39 349 70.61.249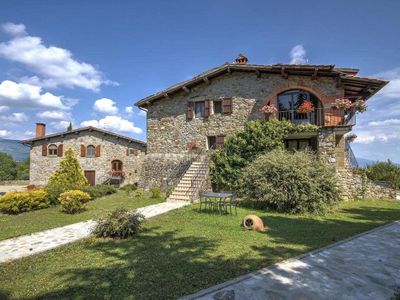 Località Romena, 15, Pratovecchio (AR)
Residence Borgo Romena is a wonderful location for events on the hills of Arezzo, located in Pratovecchio. The residence has several rooms ...
+39 371.302.52.32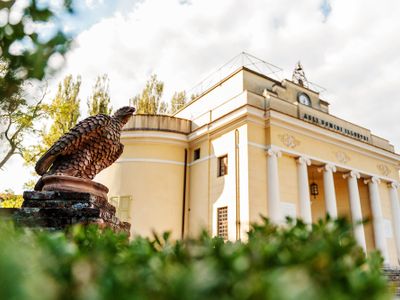 Via di Valdibrana 147, Pistoia (PT)
The "Puccini Bonacchi" Park is a 13-hectar wide historic garden from the early nineteenth century. It includes two main buildings, both ...
WISHLIST
- Use this bar to send up to 10 request at the same time
With the whishlist you can send up to 10 request at the same time.
Da ogni scheda/location premi sul tasto per aggiungerle alla barra dei preferiti poi clicca su Richiesta Multipla qui sotto per ricevere informazioni o preventivi gratuiti