+39 0372 83.00.85
Strada Provinciale 33, 9, Cicognolo (CR)
Pilgrim's Hotel is an ideal solution for congresses and conferences, we have a conference room with 80 seats, also you can combine ...
+39 052 38.36.884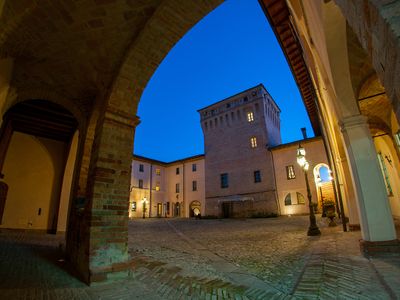 Via Piacenza, 35, Cortemaggiore (PC)
A castle of 1200, in the context of the magnificent countryside of Piacenza. A place of peace and relaxation but with all the essential ...
+39 052 49.30.015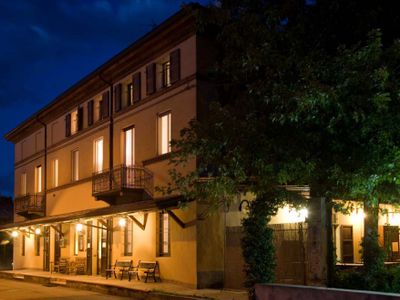 Via della Processione, 179, Busseto (PR)
Alle Roncole , located in Busseto is a timeless location, where organizing a meeting will be a unique and peculiar experience. The ...
+39 0523 24.72.74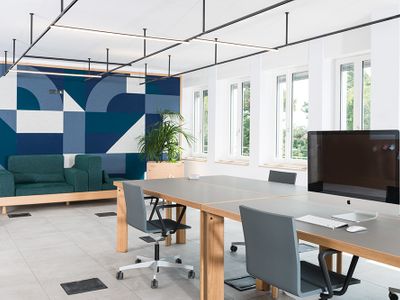 Corso Garibaldi, 127, Fiorenzuola d'Arda (PC)
Fiorenzuola d'Arda
a

450

m
Business, design and comfort are the values ​​of BNBIZ coworking hotel that with its welcoming and lively structure is a unique ...
+39 0524 29.30.66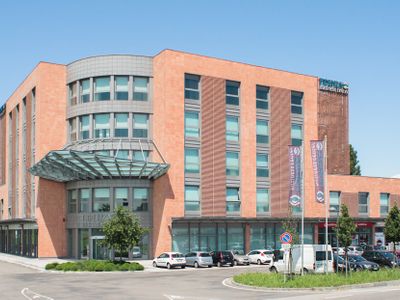 Via San Michele Campagna, 19, Fidenza (PR)
Fidenza Business Center convention center is a modern, comfortable and versatile environment; the structure offers bright meeting rooms of ...
+39 0523 71.26.00
Strada Valnure, 7, Piacenza (PC)
The Best Western Park Hotel Convention Center is the main hotel in the city. 99 rooms and 6 meeting rooms with natural light, equipped with ...
+39 0523 71.22.22
via Primo Maggio 82, Piacenza (PC)
Piacenza Ovest - A21
a

1 km
Modern and elegant, our hotel features 59 rooms (divided into three categories), a restaurant serving local cuisine as well as Italian, a ...
+39 0373 78.00.83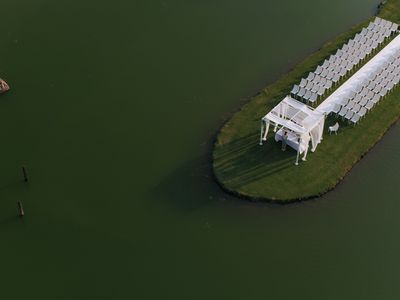 S.P. n. 20 – Cascina Cà del Facco, 6, Salvirola (CR)
Cà Del Facco is a farmhouse located in the Cremasca countrysideUnique location of its kind is surrounded by lakes and large green areas. ...
+39 0375 20.09.38
S.S. Sabbionetana 420, km 36, Casalmaggiore (CR)
Hotel Bifi is a 4 star hotel located in a strategic position, between the cities of Cremona, Parma and Mantova. Inside it has exclusive ...
+39 0521 61.50.72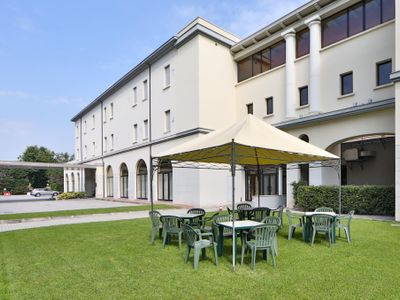 Via Emilia Ovest, 42, Noceto (PR)
The Hotel San Marco di Parma has 7 conference halls of different sizes, all equipped with the latest technology and suitable to organize ...
+39 0521 67.60.11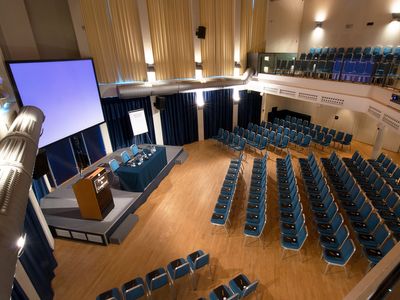 Via Emilia Ovest, 281/A, Parma (PR)
CDH Hotel Parma & Congressi is the main convention center in Parma. It has 166 rooms and 16 conference hall with modular walls and equipped ...
+39 340 54.22.761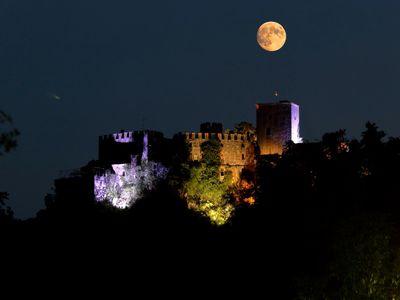 Via Roma, 84, Gropparello (PC)
Castello di Gropparello is a Medieval Carolingian castle dating back to the 8th century, surrounded by a centuries-old park with rose ...
WISHLIST
- Use this bar to send up to 10 request at the same time
With the whishlist you can send up to 10 request at the same time.
Da ogni scheda/location premi sul tasto per aggiungerle alla barra dei preferiti poi clicca su Richiesta Multipla qui sotto per ricevere informazioni o preventivi gratuiti