+39 0532 20.50.48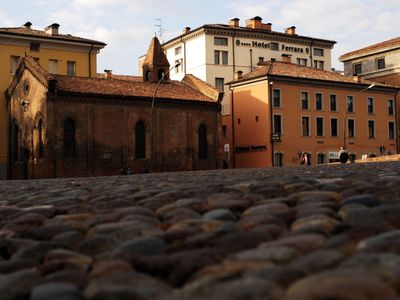 Largo Castello 36, Ferrara (FE)
Located in the city center and a few steps from the Castle Estense, the Hotel Ferrara is one of the most prestigious hotels for meetings in ...
+39 335 42.14.63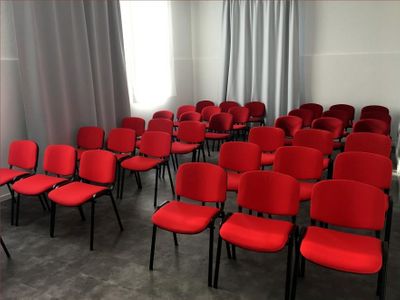 Via dell'Aeroporto, 26, Ferrara (FE)
Sala Archimede is a meeting room in Ferrara, just 5 km from the Ferrara Sud motorway exit.With its maximum capacity of 43 people, it is ...
+39 0532 77.30.13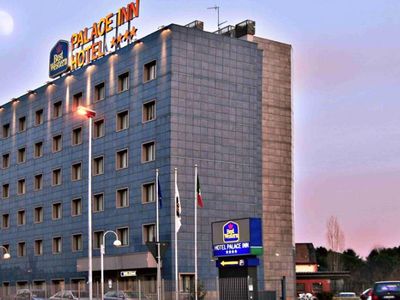 Via Eridano, 2, Ferrara (FE)
Modern 4 Stars in Ferrara Best Western Palace Inn has a conference room that can accommodate up to 40 people, ideal for meetings, workshops ...
+39 051 68.61.070
Via Ponte Nuovo, 42, Pieve di Cento (BO)
Located in an important crossroads between the provinces of Bologna, Ferrara and Modena, the Grand 'Hotel Bologna and the Congresses is the ...
+39 051 86.58.911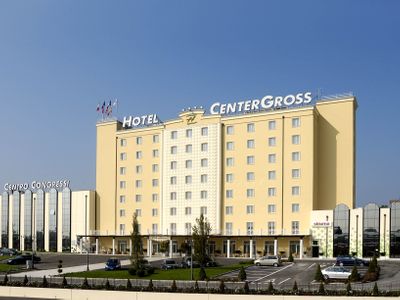 Via Saliceto, 8, Bentivoglio (BO)
Bologna Interporto - A13
a

2 km
Zanhotel & Meeting Centergross, near Bologna, is a large convention centre with 18 conference halls of various sizes, whose maximum ...
+39 051 41.61.311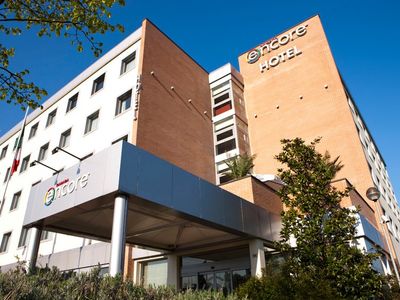 Via ferrarese 164 , Bologna (BO)
Are you looking for a conference hall in Bologna? Encore Bologna Fiera is a new 3-star hotel which offers this and much more! It is ...
+39 051 69.26.403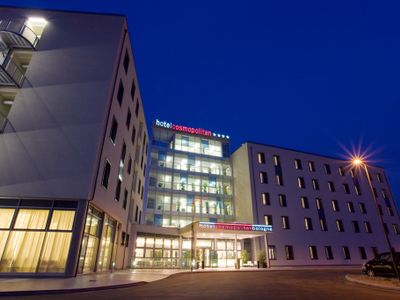 Via del Commercio Associato, 9, Bologna (BO)
Hotel Cosmopolitan Bologna is the ideal event venue for meetings and business activities. Designed for business travelers the hotel ...
+39 051 78.68.40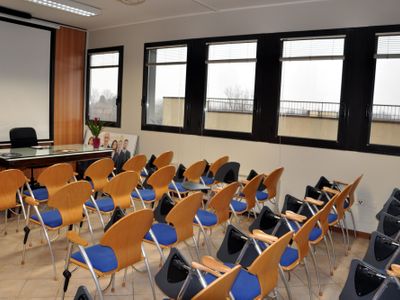 Via Bruno Bottau, 4, Castenaso (BO)
San Lazzaro di Savena - A 14
a

5 km
In a directional location perfectly reachable by car and next to a large car park, just a few minutes from Bologna and San Lazzaro di ...
+39 340 33.42.975
Via Tosarelli, 300, Castenaso (BO)
Studiotrepuntozero is a venue of 120 square meters for corporate and private events such as graduations, birthdays, conventions, meetings, ...
+39 051 51.63.56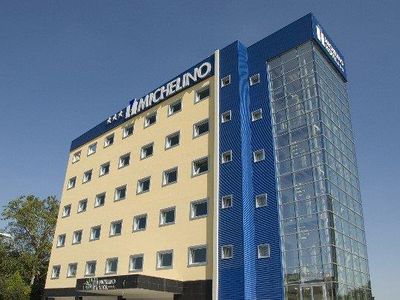 Via Michelino, 75, Bologna (BO)
Hotel Michelino is ideal venue for those who are looking for a conference hall near the trade show of Bologna. It has 4 meeting rooms which ...
+39 051 72.07.29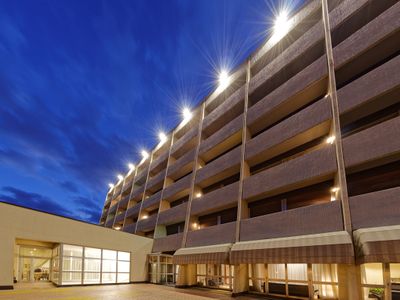 Via Garibaldi, 4 , Calderara di Reno (BO)
Meeting Hotel in Calderara di Reno, near Bologna, offers 12 conference halls modernly furnished, with a maximum capacity of 300 people, ...
+39 051 4154917
Via F. Parri, 9, Bologna (BO)
Savhotel is a four- star hotel with a modern and minimalistic style, located close to the Bologna Fair District and the Congress ...
WISHLIST
- Use this bar to send up to 10 request at the same time
With the whishlist you can send up to 10 request at the same time.
Da ogni scheda/location premi sul tasto per aggiungerle alla barra dei preferiti poi clicca su Richiesta Multipla qui sotto per ricevere informazioni o preventivi gratuiti