+39 340 54.22.761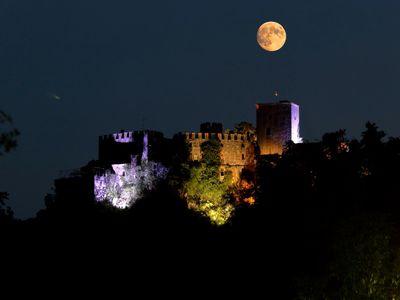 Via Roma, 84, Gropparello (PC)
Castello di Gropparello is a Medieval Carolingian castle dating back to the 8th century, surrounded by a centuries-old park with rose ...
+39 0142 94.27.01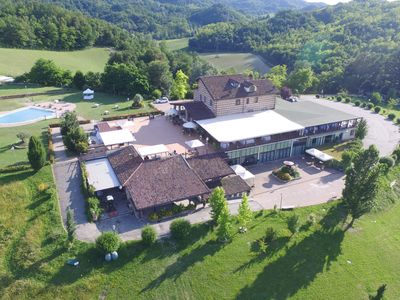 Cascina Palau, 25, Cereseto (AL)
A multi-functional location, with 9 rooms and several rooms of different sizes. The location is enviable: we are in the Monferrato Casalese ...
+39 380 37.44.855
Viale della Libertà, 523, Chianciano Terme (SI)
It has a meeting room for 10 to 100 people for meetings Meetings Seminars Business stays Conferences Exhibitions Presentations Coffee break ...
+39 0942 61.80.11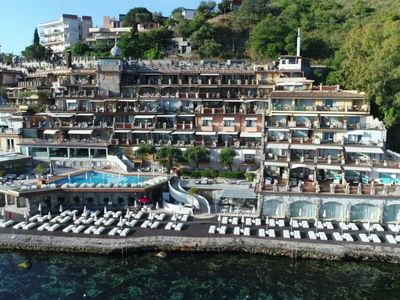 Via Nazionale, 161, Taormina (ME)
VOI Grand Hotel Atlantis Bay, similar to an ancient fishing village, and recently renovated, is located in one of the most evocative and ...
+39 339 75.53.377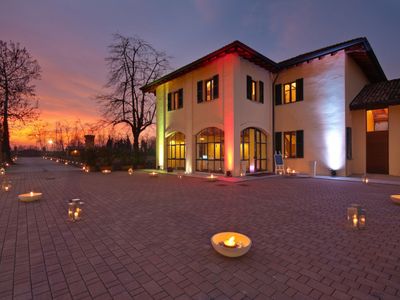 Via Privata Salesina, 71, Milan (MI)
Aeroporto Linate - A51
a

5 km
Antico Borgo in Città is a venue for events in Milan that offers catering services thanks to its internal kitchen curated by Chef Paolo ...
+39 0931 41.21.21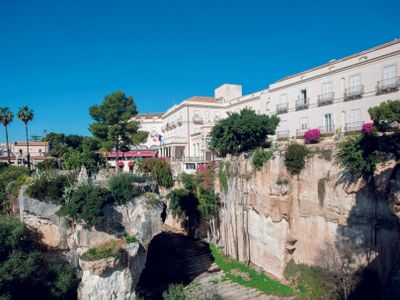 Via Maria Politi Laudien, 2, Siracusa (SR)
Grand Hotel Villa Politi … Meeting & Relax Founded in 1862 in the central part of Syracuse, it is located in the heart of a beautiful ...
+39 0332 45.72.23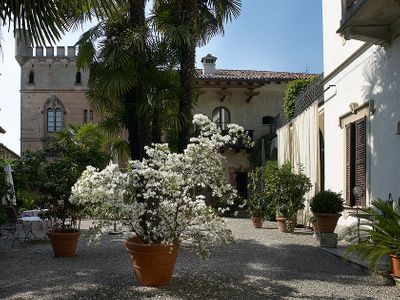 Via Monte Grappa, 22, Azzate (VA)
Azzate - Buguggiate - A8
a

3 km
The Locanda (Th Inn) was a 15th century village including a small square, a pharmacy, a post office and a grain store. These spaces were ...
+39 081 36.02.829
Via Galileo Ferraris, 40, Naples (NA)
Including the largest convention centre in Naples, the Ramada Naples is the ideal venue for any kind of events. The 14 modular conference ...
+39 041 73.69.98
Fondamenta Daniele Manin, 1, Venice (VE)
The Ex Chiesa di Santa Chiara is a former Church completely restored and re-opened to the public in 2016. It is an Amazing, comfortable ...
+39 334 60.55.335
Via Musumeci 129 (adiacente Piazza Trento - Tribunale), Catania (CT)
EXGALLERIA is a loft, built in the early 1900s in the most In area of ​​the city, designed to organize unconventional, dynamic and ...
+39 011 03.61.620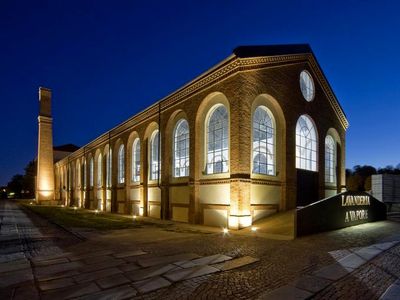 Corso Pastrengo, 51, Collegno (TO)
Lavanderia a Vapore is a venue for events that hosts corporate events, meetings and conferences in Collegno, just a few kilometers from ...
+39 0172 99.365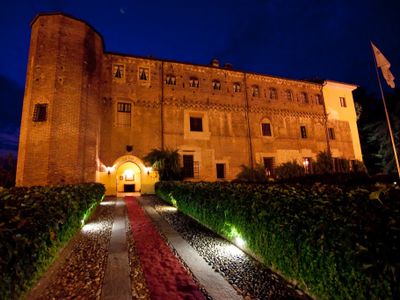 Via Vitale, 4, Villanova Solaro (CN)
Choosing a Castle for your company dinner, meeting, convention, presentation of a new product is certainly more suggestive than an "any" ...
WISHLIST
- Use this bar to send up to 10 request at the same time
With the whishlist you can send up to 10 request at the same time.
Da ogni scheda/location premi sul tasto per aggiungerle alla barra dei preferiti poi clicca su Richiesta Multipla qui sotto per ricevere informazioni o preventivi gratuiti