+39 348 35.83.487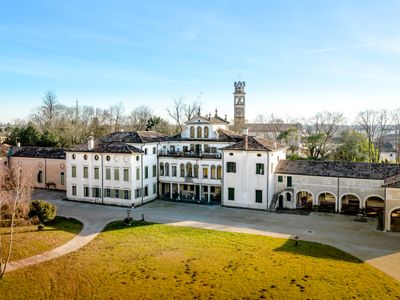 Piazza G.Marconi, 20, Casier (TV)
Villa de Reali is a venue for events characterized by noble and modular interior spaces, within a frame consisting of 13 hectares of ...
+39 339 75.53.377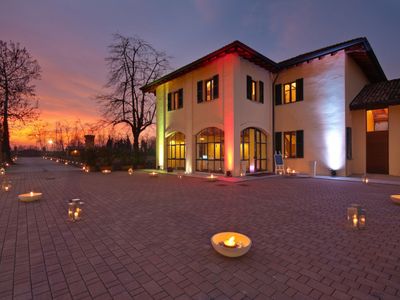 Via Privata Salesina, 71, Milan (MI)
Aeroporto Linate - A51
a

5 km
Antico Borgo in Città is a venue for events in Milan that offers catering services thanks to its internal kitchen curated by Chef Paolo ...
+39 0828 75.20.89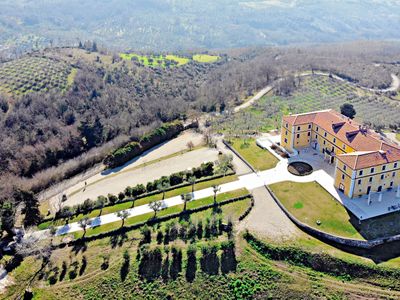 Contrada Eliceto, Buccino (SA)
In a palace, whose origins date back to ancient times, set within a park in complete harmony with nature, the Eliceto Resort was ...
+39 0332 45.72.23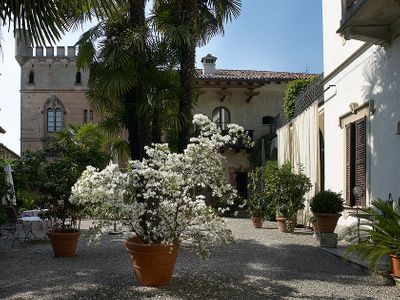 Via Monte Grappa, 22, Azzate (VA)
Azzate - Buguggiate - A8
a

3 km
The Locanda (Th Inn) was a 15th century village including a small square, a pharmacy, a post office and a grain store. These spaces were ...
+39 349 73.45.528
Loc. Tavo, Via Chiesa, 2, Vigodarzere (PD)
Villa Mussato is a historic residence located on the outskirts of Padua dating back to the 13th century.Just 6 km from the Padova Ovest ...
+39 0331 12.60.164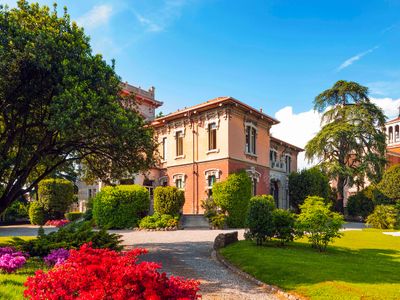 Via Matteotti, 29, Parabiago (MI)
Built in 1907, Villa Ida Lampugnani was the residence of the Senator Felice Gajo. The Villa has an authentic liberty style and is immersed ...
+39 02 39.29.77.77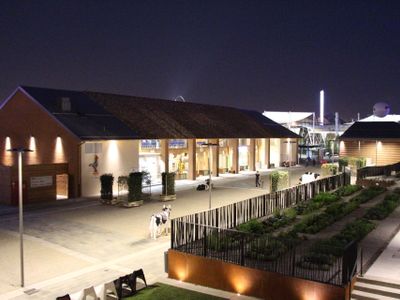 Via Cristina Belgioioso, 171, Milan (MI)
Fiera Milano - A52
a

2 km
Cascina Triulza is an original and charming location located in the metropolitan area of ​​Milan.It is a welcoming and multi-functional ...
+39 331 72.27.464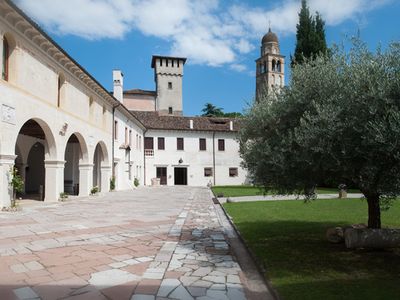 Via Monastero, 3, Monastier di Treviso (TV)
Abbazia di Santa Maria di Pero - Ninni Riva (Santa Maria di Pero-Ninni Riva Abbey) is a historic home, recently restored, suitable for ...
+39 030 96.50.907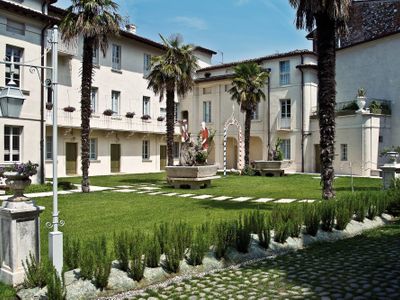 Via Tito Speri, 19, Montichiari (BS)
Hotel Palazzo Novello Montichiari is the ideal venue for events to organize your small meetings or your conference in the province of ...
+39 349 63.82.057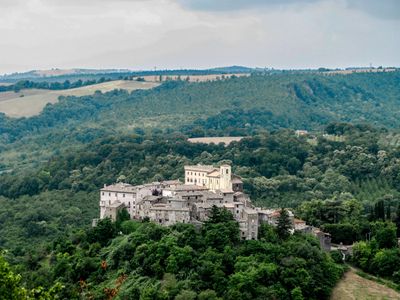 Castello Costaguti (fraz. Roccalvecce), Viterbo (VT)
At the center of Roccalvecce Castle stands Castello Costaguti, on medieval foundations since 1300, renovated and completed in 1700. ...
+39 0577 92.36.75
Via Gracco del Secco, 113, Colle di Val d'Elsa (SI)
Hotel Palazzo San Lorenzo is the ideal venue for your meeting or event near Siena. Guests can take advantage of 2 conference halls whose ...
+39 045 77.03.622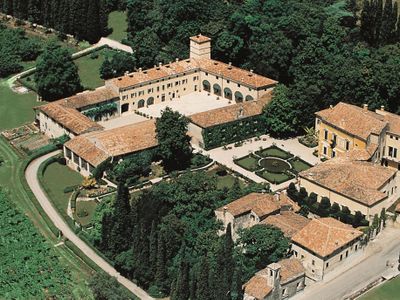 Via Giare, 277, Sant'Ambrogio di Valpolicella (VR)
The Villa Serego Alighieri - Cantine Masi has 2 bright conference halls with a maximum capacity of 80 people and many beatiful spaces for ...
WISHLIST
- Use this bar to send up to 10 request at the same time
With the whishlist you can send up to 10 request at the same time.
Da ogni scheda/location premi sul tasto per aggiungerle alla barra dei preferiti poi clicca su Richiesta Multipla qui sotto per ricevere informazioni o preventivi gratuiti