+39 0422 40.93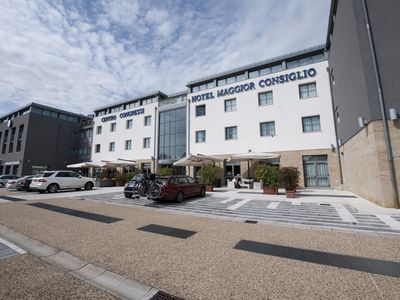 Via Terraglio, 140, Treviso (TV)
Hotel Maggior Consiglio is located in Treviso, in a strategic position just 5 minutes drive from the city center. It has equipped and ...
+39 0923 40.81.20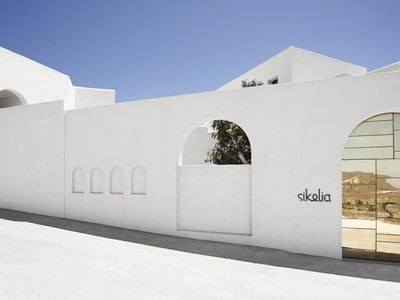 Via Monastero, Pantelleria (TP)
Sikelia is an exclusive and timeless place. A location composed outdoor and indoor spaces, roofs and terraces from which you can admire a ...
+39 335 76.22.777
Fraz. Oretto Campiglia Cervo, Campiglia Cervo (BI)
La Bürsch is a historic residence in the province of Biella, an ideal space for:presentationsshow roommeetingsprivate partiesceremoniesThe ...
+39 02 22.17.55.42
Via Ca' Marcello, 6, Venice (VE)
Leonardo Royal Venice Mestre is a 4-star hotel that has 225 m² of meeting space, ideal for those who need professional spaces to organize ...
+39 081 77.78.910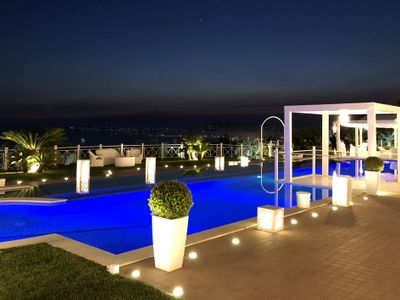 Via Traversa Trentola II, Ercolano (NA)
Villa Tony - Complesso Zeno is a venue for events in Ercolano. The versatility of its environments and spaces make it a unique and perfect ...
+39 0125 36.63.20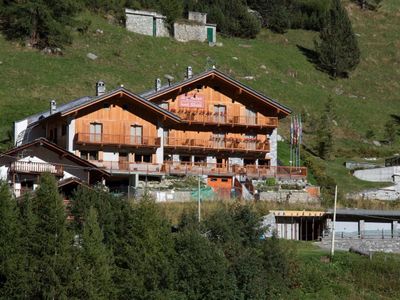 Loc. Tschaval, 28, Gressoney-La-Trinitè (AO)
Located on the slopes of Monte Rosa, Hotel De Gletscher is the perfect place for those looking for a location surrounded by nature and ...
+39 081 30.45.391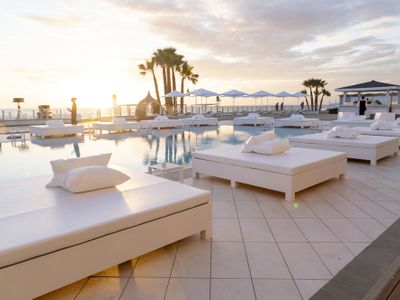 Via Spiaggia Romana, 31-33, Bacoli (NA)
Labelon Beach Club is an exclusive location and it is situated in Bacoli (NA), straight to a stunning beach with tcrystal clear water.The ...
+39 081 58.46.651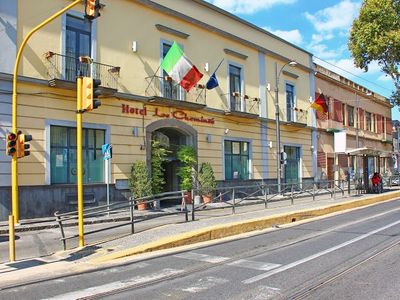 Via Stadera, 91, Naples (NA)
With its meeting rooms, Le Cheminee Hotel is the ideal solution for the organization of conferences, meetings and business activities in ...
+39 0541 37.30.05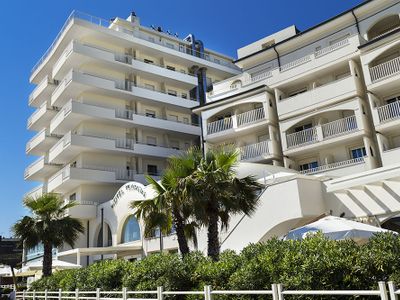 Viale Regina Margherita, 82, Rimini (RN)
Yes Hotel Touring Rimini is a fantastic 4-star hotel ideal to organize events in Rimini. As a matter of fact it is equipped with 4 meeting ...
+39 06 51.80.789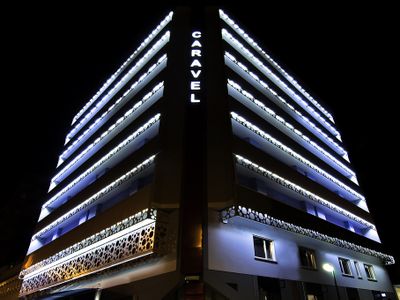 Via Cristoforo Colombo, 124, Rome (RM)
Hotel Caravel's modern congress centre features 4 flexible meeting rooms for up to 150 delegates, all marked by natural daylight and newest ...
+39 051 24.93.61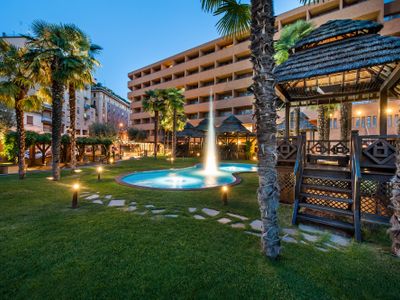 Via Montebello, 8, Bologna (BO)
Royal Hotel Carlton offers 236 rooms, a large conference centre with 10 meeting rooms (3 can be divided), an exclusive wellness centre with ...
+39 06 54.537.382
Viale del Pattinaggio, 100, Rome (RM)
Sheraton Roma is today a unique venue in Rome, with its inviting and lively atmosphere and all the services a traveler may wish. With its ...
WISHLIST
- Use this bar to send up to 10 request at the same time
With the whishlist you can send up to 10 request at the same time.
Da ogni scheda/location premi sul tasto per aggiungerle alla barra dei preferiti poi clicca su Richiesta Multipla qui sotto per ricevere informazioni o preventivi gratuiti