+39 0584 78.820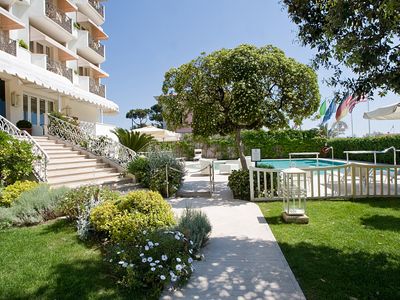 Lungomare Italico, 82, Forte dei Marmi (LU)
Hotel Il Negresco is an elegant hotel situated on the seafront of Forte dei Marmi. Its meeting room is equipped with natural light and ...
+39 0584 17.83.110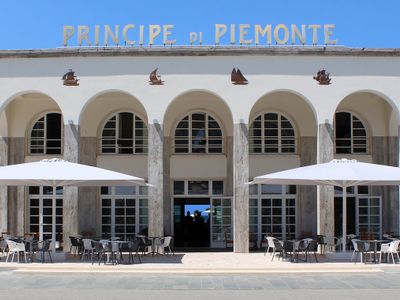 Viale Marconi, 130, Viareggio (LU)
Viareggio - Camaiore - E80
a

3 km
Il Principino, a unique structure of its kind, is one of the most eminent buildings of the Italian rationalist school. In 2018, 80 years ...
+ 39 058 45.43.21
Piazza Puccini 18, Viareggio (LU)
Hotel Residence Esplanade is a structure in Art-Nouveau style located in Viareggio center, less than 50 meter from the sea. It has a ...
+39 0584 45.151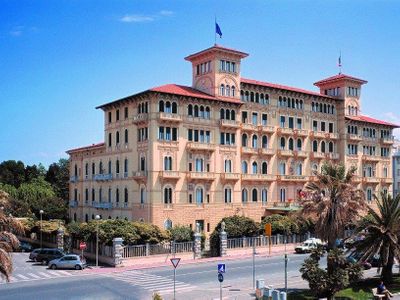 Viale Giosuè Carducci 44, Viareggio (LU)
The Premier Collection Grand Hotel Royal has new meeting rooms available to hold conferences,congresses and meetings of any kind, in the ...
+39 0584 46.134
via flavio gioia, 2, Viareggio (LU)
Palace Hotel offers two meeting rooms with a private entrance and natural light, connected by a secretarial space, as well as numerous ...
+39 331 77.26.228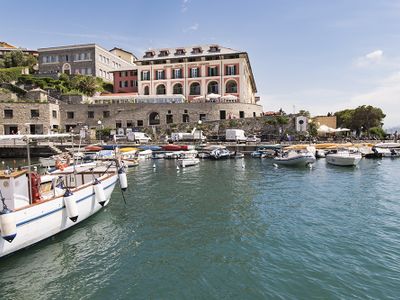 Via Giuseppe Garibaldi, 5, Portovenere (SP)
Welcome to Grand Hotel Portovenere: an inspiring location for Vacations, Meetings & Events. The Gulf of Poets in eastern Liguria ...
+39 05 83.47.615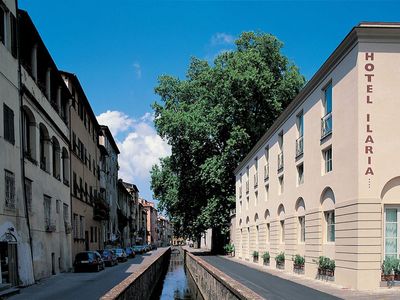 via del Fosso 26, Lucca (LU)
Inside the medieval tower of San Gervasio there is the Hotel Ilaria & Residenza dell'Alba meeting room, equipped with air conditioning, ...
+39 0583 16.46.965
Via Pesciatina, 157, Capannori (LU)
Fenice Servizi Business Centre rent a meeting room in Capannori (Lucca) designed and built to host meetings and courses in a comfortable ...
+39 0573 60.961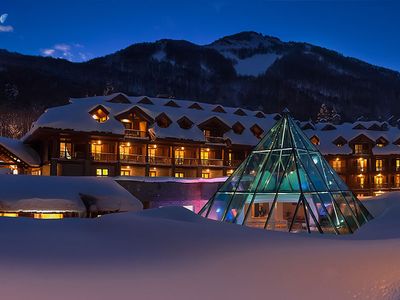 Via Val di Luce, 22, Abetone (PT)
Val di Luce SPA Resort is located on the high Apennine mountains, surrounded by nature. It is the ideal place to relax and recharging ...
+39 05 05.12.280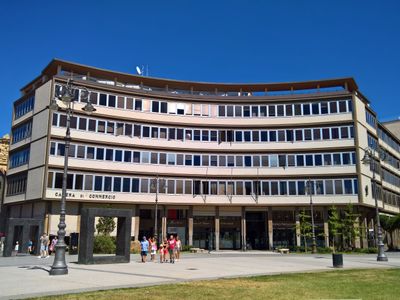 Piazza Vittorio Emanuele II, 5, Pisa (PI)
In central Pisa, a few steps from the train station and the airport, the renovated and refurbished property is a 15-minute walk from Piazza ...
+39 050 38.70.100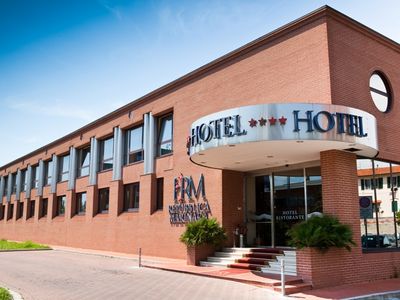 Via Carlo Matteucci, 81, Pisa (PI)
Hotel Maritime Republic of Pisa has 2 conference halls with a maximum capacity of 100 people, equipped with essential equipment such as ...
+39 335 63.10.713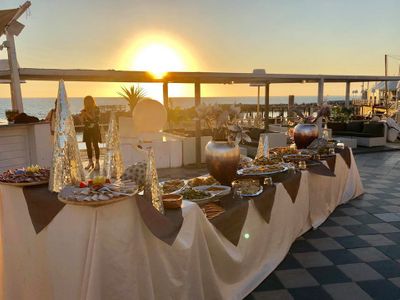 Via Litoranea, 14, Pisa (PI)
Il Pappafico is a charming structure overlooking a beautiful stretch of the Tyrrhenian coast.Active for over 20 years, this venue for ...
WISHLIST
- Use this bar to send up to 10 request at the same time
With the whishlist you can send up to 10 request at the same time.
Da ogni scheda/location premi sul tasto per aggiungerle alla barra dei preferiti poi clicca su Richiesta Multipla qui sotto per ricevere informazioni o preventivi gratuiti