+39 0541 71.15.04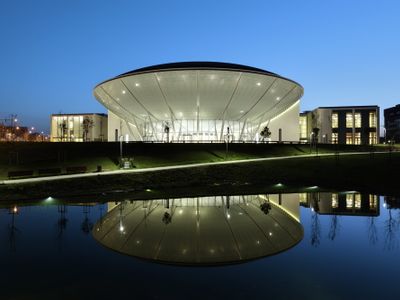 Via della Fiera, 23, Rimini (RN)
Built to the highest standards of eco-compatibility, technological innovation and flexibility, Palacongressi di Rimini is a prestigious ...
+39 0444 96.91.11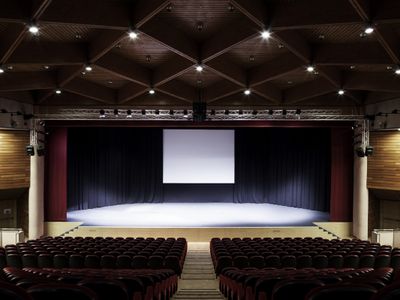 viale dell'Oreficeria, 16, Vicenza (VI)
Vicenza Ovest - A4
a

1 km
The Vicenza Convention Centre is a modern business hub technologically advanced: it is a multifunctional space ideal to accommodate large ...
+39 035 23.64.35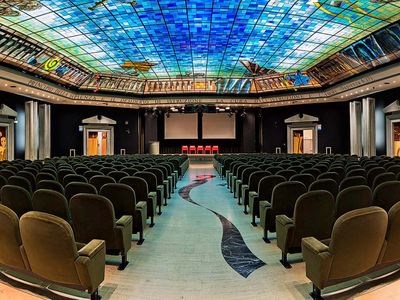 Viale Papa Giovanni XIII, 106, Bergamo (BG)
Centro Congressi Giovanni XXIII has been dealing in Bergamo with services for events, congresses, meetings and shows for over 27 ...
+39 0541 71.82.30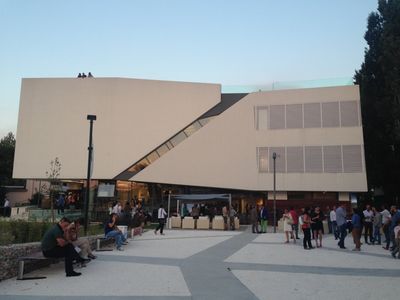 Via Rigardara, 39, Rimini (RN)
Super scenic and versatile! Ecoarea is the eco location of your smart event.Made of wood, glass and bio-cement, it is located halfway ...
+39 02 45.50.461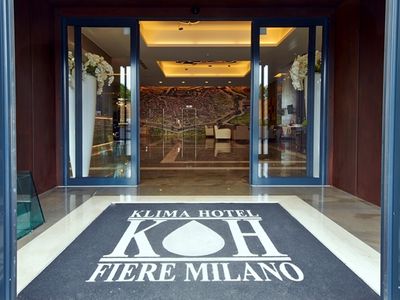 Via Venezia Giulia, 8, Milan (MI)
Klima Hotel Milano Fiere has 7 conference rooms, all with natural daylight and fully equipped with all the last technological tools, ...
+39 045 64.99.640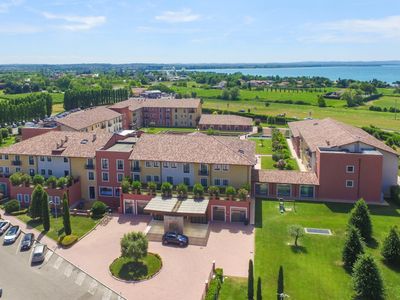 Via Brusà, 16, Lazise (VR)
Peschiera del Garda - A4
a

5 km
Hotel Parchi del Garda is a convention centre in Lazise which has 9 conference halls of different sizes, whose maximum capacity reaches 800 ...
+39 045 72.00.100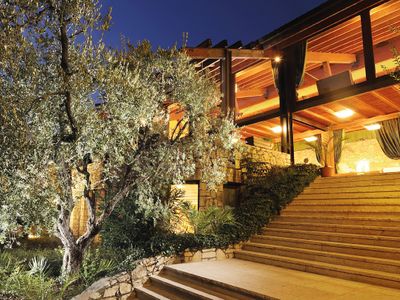 Via Poiano, Garda (VR)
Poiano Resort, located on the eastern shore of Lake Garda, is a prestigious venue for organizing high-level events such as business ...
+39 0332 23.91.30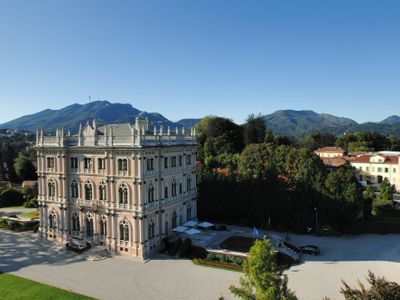 Piazza Litta, 2, Varese (VA)
Ville Ponti Congress Centre is just a short distance away from Malpensa international airport, Milan and Switzerland. Three villas from ...
+39 0541 47.42.00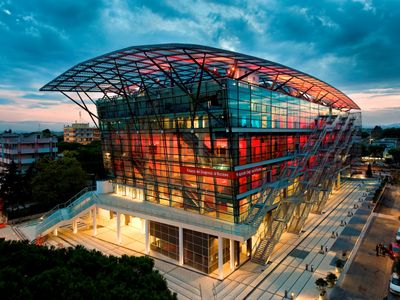 Via Virgilio, 17, Riccione (RN)
Technology, design and innovation, in full respect of the environment, where modular spaces are designed to highlight your look. Many ...
+39 02 31.81.88.44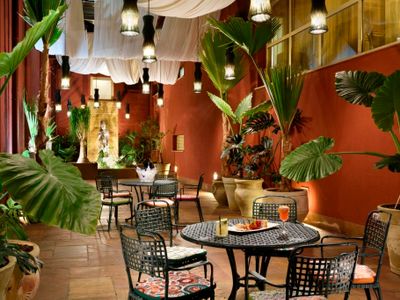 Corso Sempione 91, Milan (MI)
Enterprise Hotel is a design hotel and congress center in the heart of Milan with 126 modern bedrooms, a spacious parking and free ...
+39 0376 67.34.49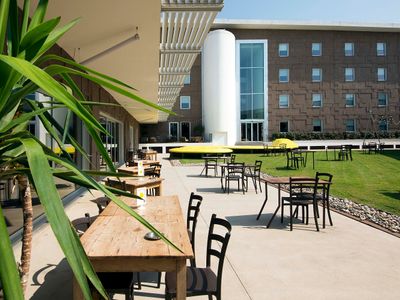 via Donatori di Sangue 2, Castiglione delle Stiviere (MN)
The JHD Dunant Hotel is an exclusive design Hotel planned for successful events, and an ideal location for hosting events of all types: ...
+39 030 98.891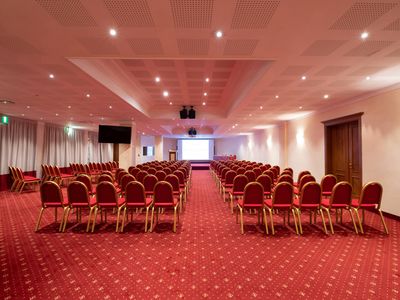 Via Colombera, 2, Iseo (BS)
The hotel Iseolago is sorrounded by the greenery of Franciacorta, near the lake and the popular Torbiere natural park. The Congress Center ...
WISHLIST
- Use this bar to send up to 10 request at the same time
With the whishlist you can send up to 10 request at the same time.
Da ogni scheda/location premi sul tasto per aggiungerle alla barra dei preferiti poi clicca su Richiesta Multipla qui sotto per ricevere informazioni o preventivi gratuiti