+39 0513 94.03.11
Via Zaccherini Alvisi, 16, Bologna (BO)
Aemilia Hotel is located a few steps from the historical centre, boasts a top-quality Congress Centre with 9 modular rooms. All rooms have ...
+39 030 22.86.811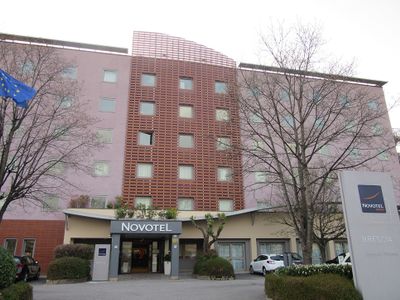 Via Pietro Nenni 22, Brescia (BS)
Novotel Brescia 2 offers to its guests ample meeting spaces perfect to organize any type of events for up to 150 people. Novotel Brescia 2 ...
+39 02 31.81.88.44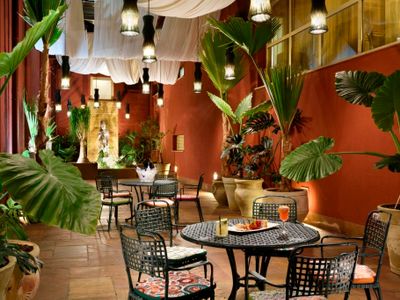 Corso Sempione 91, Milan (MI)
Enterprise Hotel is a design hotel and congress center in the heart of Milan with 126 modern bedrooms, a spacious parking and free ...
+39 051 4154917
Via F. Parri, 9, Bologna (BO)
Savhotel is a four- star hotel with a modern and minimalistic style, located close to the Bologna Fair District and the Congress ...
+39 0541 34.15.53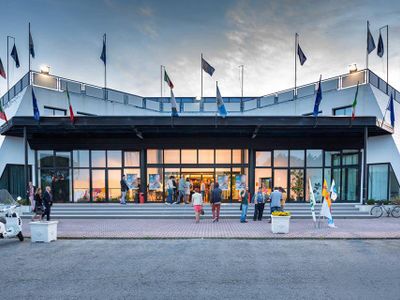 Via Uso, 1, Bellaria-Igea Marina (RN)
Versatile and functional venue that can be adapted to every need. It offers the possibility to taste the dishes of the local tradition in a ...
+39 0376 67.34.49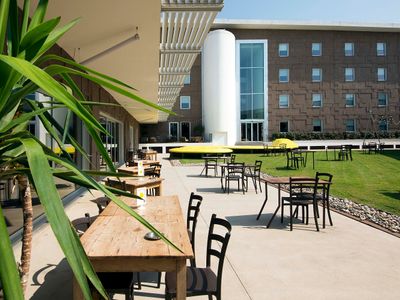 via Donatori di Sangue 2, Castiglione delle Stiviere (MN)
The JHD Dunant Hotel is an exclusive design Hotel planned for successful events, and an ideal location for hosting events of all types: ...
+39 030 98.891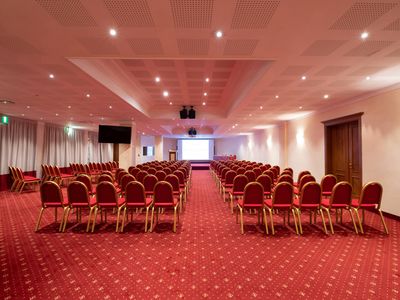 Via Colombera, 2, Iseo (BS)
The hotel Iseolago is sorrounded by the greenery of Franciacorta, near the lake and the popular Torbiere natural park. The Congress Center ...
+39 0464 45.41.32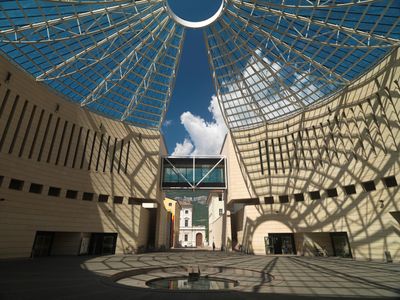 Corso Bettini, 43, Rovereto (TN)
Rovereto Nord - A22
a

3 km
The Mart, Museum of Modern and Contemporary Art of Trento and Rovereto, is a museum complex of European scope, a partner for major ...
+39 039 59 74 280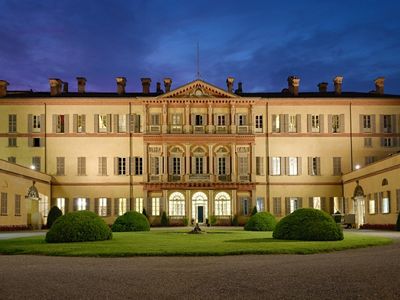 Via T. Scotti, 13, Vimercate (MB)
Milan, fashion, design, opera, the history of Lombardy, magnificent Baroque frescoes, an immense park and its statues ... Villa Gallarati ...
+39 039 59 74 280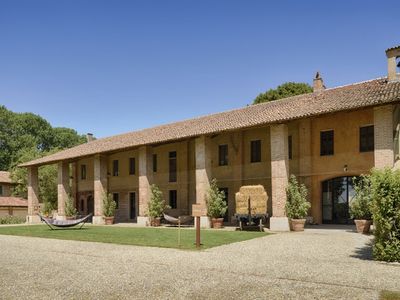 Cascina Erbatici, Mezzana Bigli (PV)
Imagine a large farmhouse, where more than 300 people worked and lived in the 800s: the Cascina Erbatici, faithfully restored respecting ...
+39 039 59 74 280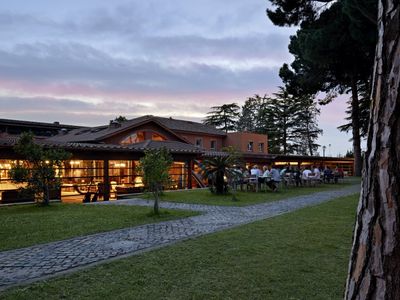 Via della Capanna Murata, 120, Rome (RM)
La Borghesiana Romana is a  country house of the Rome countryside. It is immersed in a fenced park of hundred-year-old domestic pines: ...
+39 0931 41.21.21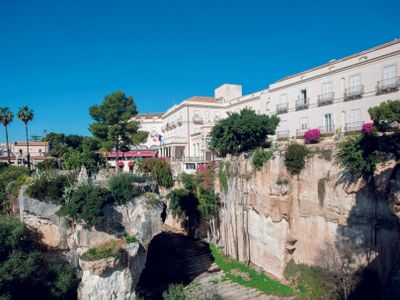 Via Maria Politi Laudien, 2, Siracusa (SR)
Grand Hotel Villa Politi … Meeting & Relax Founded in 1862 in the central part of Syracuse, it is located in the heart of a beautiful ...
WISHLIST
- Use this bar to send up to 10 request at the same time
With the whishlist you can send up to 10 request at the same time.
Da ogni scheda/location premi sul tasto per aggiungerle alla barra dei preferiti poi clicca su Richiesta Multipla qui sotto per ricevere informazioni o preventivi gratuiti