+39 041 91.77.22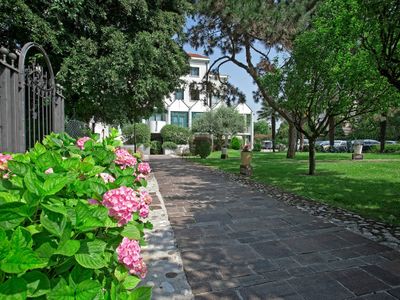 Via Miranese, 176, Venice (VE)
Barriera Autostradale di Mestre - A57
a

3 km
Ai Pini Park Hotel Venice Mestre is located near Venice and it has 8 conference halls which can accommodate from 20 to 120 people. In ...
+39 081 36.02.829
Via Galileo Ferraris, 40, Naples (NA)
Including the largest convention centre in Naples, the Ramada Naples is the ideal venue for any kind of events. The 14 modular conference ...
+39 035 58.70.11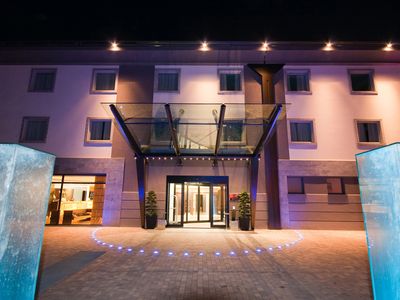 Via Padergnone, 52, Grassobbio (BG)
Winter Garden Hotel is a modern four-star hotel with a Congress Center that has 3 meeting rooms, with a maximum capacity of 250 people.Each ...
+39 0522 35.54.11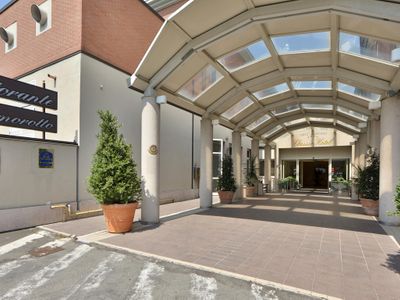 Via Louis Pasteur, 121, Reggio Emilia (RE)
The Best Western Classic Hotel in Reggio Emilia offers 12 conference halls and meeting rooms with a maximum capacity of 400 people, ...
+39 0532 77.30.13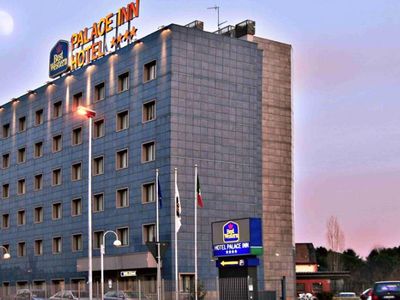 Via Eridano, 2, Ferrara (FE)
Modern 4 Stars in Ferrara Best Western Palace Inn has a conference room that can accommodate up to 40 people, ideal for meetings, workshops ...
+39 0594 79.21.11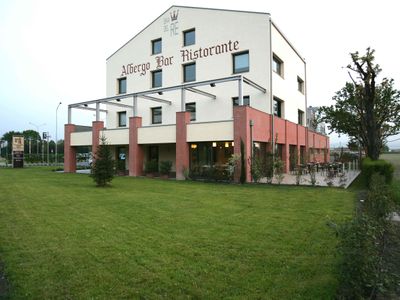 Strada Vignolese, 1684, Modena (MO)
Hotel Real Fini Baia del Re has 7 conference hall that can accommodate from small meetings to large conferences. All meeting rooms are ...
+39 0541 60.08.07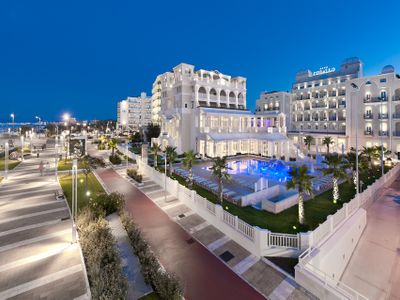 Viale Gramsci 113, Riccione (RN)
Hotel Corallo is open all year, in a strategic position, the versatility of our facilities and the professionalism of a specialist staff ...
+39 011 57.18.449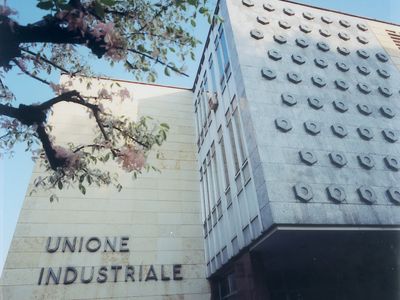 Via Fanti 17, Turin (TO)
It is the congress and cultural center par excellence of Turin and is also the only reality on the Confindustria scene to boast this ...
+39 0536 18.43.000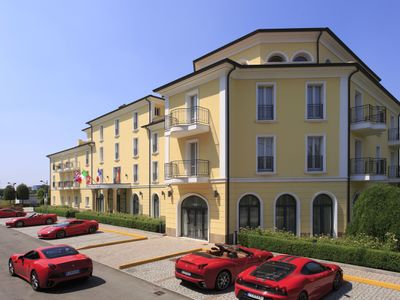 Via Grizzaga, 71, Maranello (MO)
Maranello Terminal
a

220

m
The location of Maranello Palace Hotel is unique: the hotel is located just in front of the Ferrari's factory in Maranello. With 112 ...
+39 328 29.23.406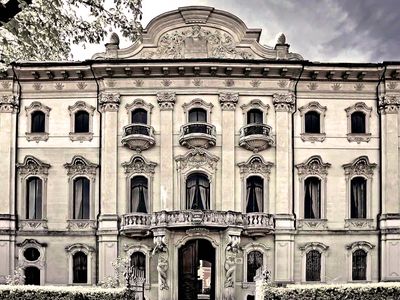 Corso Stati Uniti, 27, Turin (TO)
Circolo della Stampa - Palazzo Ceriana Mayneri has renewed its spaces, relaunched the services and cultural programming of Palazzo Ceriana ...
+39 051 52.33.22
Via Santa Croce, 26, Bologna (BO)
Since 1986, renowned in Bologna, with a loyal clientele that appreciates the airy rooms, the well-kept spaces, the comfortable rooms and ...
+39 081 24.75.111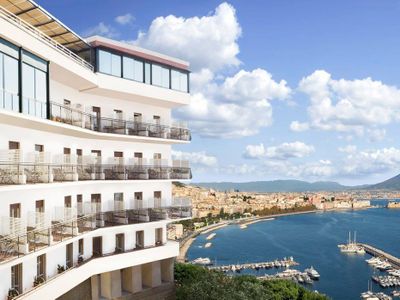 Via Catullo, 11, Naples (NA)
BW Signature Collection Hotel Paradiso has three multifunctional meeting room ready to accommodate conferences, meeting and ...
WISHLIST
- Use this bar to send up to 10 request at the same time
With the whishlist you can send up to 10 request at the same time.
Da ogni scheda/location premi sul tasto per aggiungerle alla barra dei preferiti poi clicca su Richiesta Multipla qui sotto per ricevere informazioni o preventivi gratuiti