+39 081 77.78.910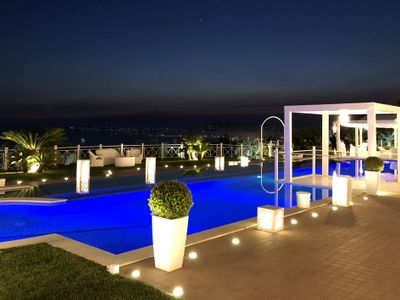 Via Traversa Trentola II, Ercolano (NA)
Villa Tony - Complesso Zeno is a venue for events in Ercolano. The versatility of its environments and spaces make it a unique and perfect ...
+39 081 58.46.651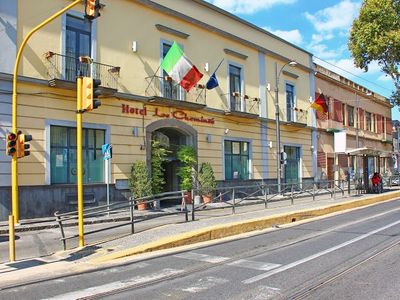 Via Stadera, 91, Naples (NA)
With its meeting rooms, Le Cheminee Hotel is the ideal solution for the organization of conferences, meetings and business activities in ...
+39 081 18.89.46.50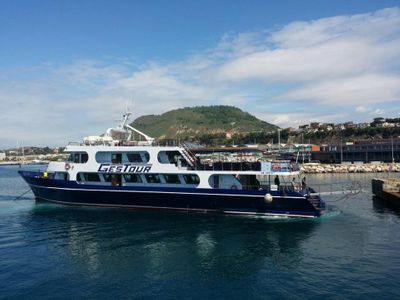 Porto di Napoli, Naples (NA)
Via Campana - Tangenziale di Napoli
a

4 km
Ship "Myriam" is synonim of innovation, hospitality and professionality. The perfect location to experience your event pampererd among ...
+39 335 68.58.623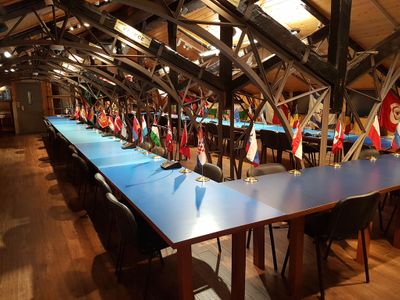 Via Agostino Depretis, 130, Naples (NA)
The Peace Museum - MAMT is an "emotional" heritage of humanity. Located in the center of Naples, a few steps from the Port Metro Hall ...
+39 329 35.61.830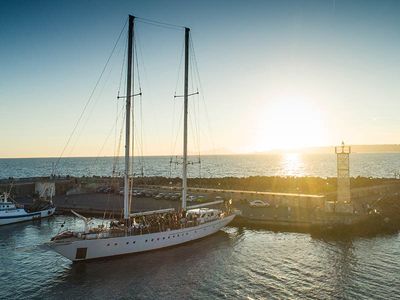 Marina Molo Luise - Via Mergellina, Naples (NA)
Veliero Tortuga is a boat which on board of it you can organize business events, private parties, ceremonies and business meetings in ...
+39 349 28.92.894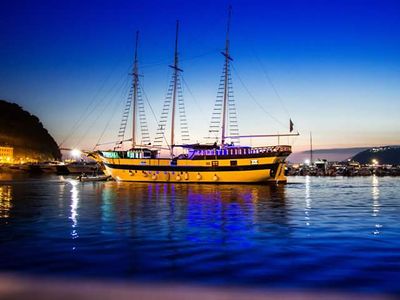 Molo Luise, Naples (NA)
El Pirata Boat is a location for private parties and corporate events.It is a real ship where you can organize unforgettable events and ...
+39 393 46.47.808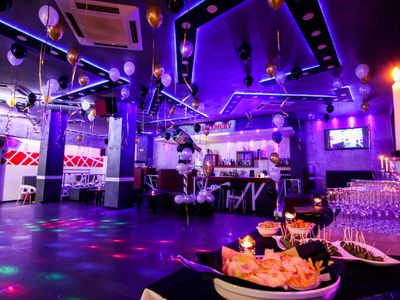 Via Privata Imperatrice G. 32, Naples (NA)
Discovery is a modern design venue, born in 2014 to meet the needs of those who want to celebrate an unforgettable event in the city, ...
+39 338 80.74.576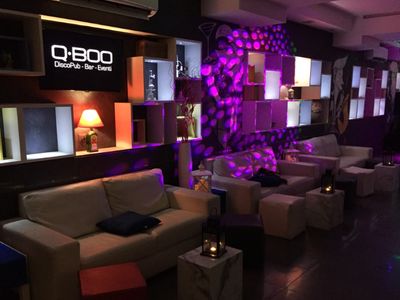 Viale Colli Aminei, 98B, Naples (NA)
Qboo is a spacious and versatile venue in Naples, suitable for any type of event.This venue for events, located in the beautiful connected ...
+39 081 54.53.443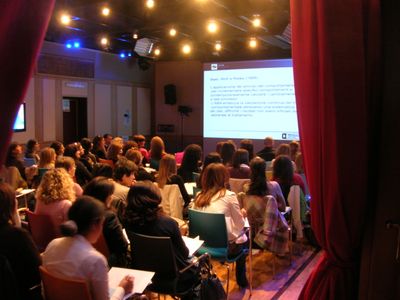 Via M. Pietravalle 85, Naples (NA)
Zona Ospedaliera - A56
a

1 km
Modern times and Idelson Gnocchi's entrepreneurial ability has led the company to focus on multimedia communication with the creation of ...
+39 339 26.95.032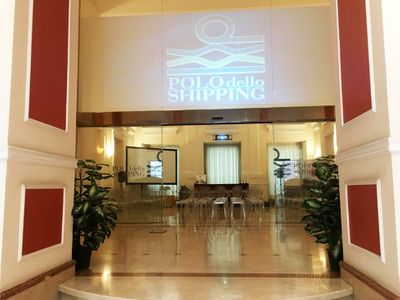 Via Depretis, 51, Naples (NA)
Polo dello Shipping of Napoli rents meeting rooms for corporate events, meetings, conferences, courses and interviews.The structure is ...
+39 081 45.04.34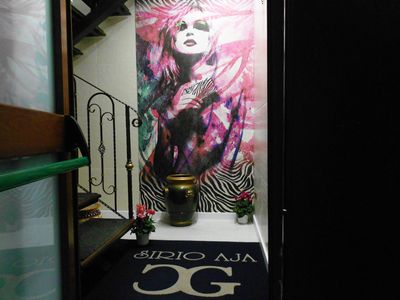 Via Duomo, 109, Naples (NA)
Scuola di Formazione Sirio Aja (Sirio Aja Training School) is located in an elegant and historic building in the heart of the city of ...
+39 081 77.82.144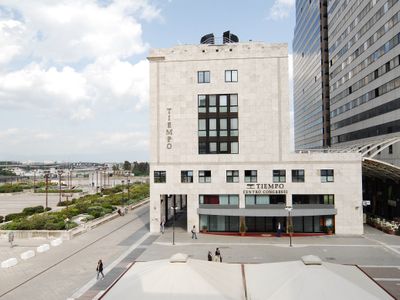 Centro Direzionale Isola E - 5 sc. A, Naples (NA)
Tiempo Congress Centre is a prestigious convention centre in Naples. This event venue has an area of 4,500 m which houses a total of 70 ...
WISHLIST
- Use this bar to send up to 10 request at the same time
With the whishlist you can send up to 10 request at the same time.
Da ogni scheda/location premi sul tasto per aggiungerle alla barra dei preferiti poi clicca su Richiesta Multipla qui sotto per ricevere informazioni o preventivi gratuiti