+39 345 64.59.992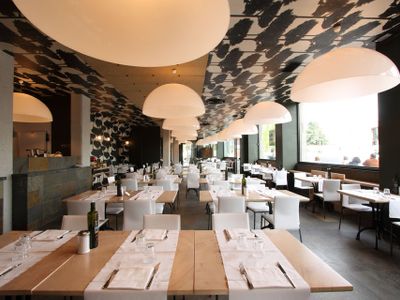 Ang. Via Carlo Farini, Via Giuseppe Ferrari, Milan (MI)
M2, M5
Garibaldi FS
a

400

m
A location that is not simply a restaurant, in a strategic and convenient location downtown Milano, in front of the lilac metro station, ...
+39 02 35.67.991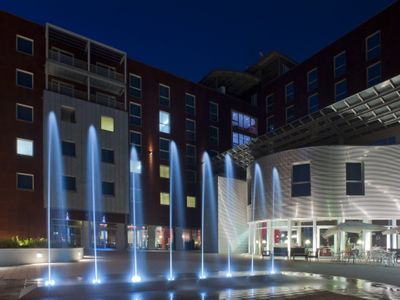 Via Don Orione 18/20, Novate Milanese (MI)
A perfect location for the sales-network meetings, training courses and conventions, fair events and showrooms thanks to its location: a ...
+39 346 54.69.090
Via Massimo D'Azeglio,3, Milan (MI)
M2, M5
Garibaldi FS
a

280

m
Milano LUISS Hub for Makers and Students is a place that counts more than 1000 weekly visits by people who sharing a passion for everything ...
+39 02 20.46.550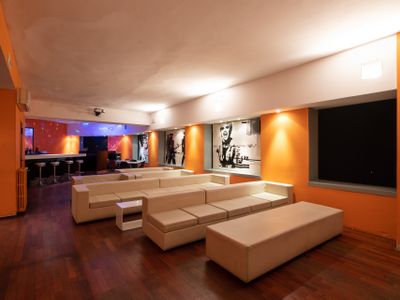 Piazzale Bacone, 9, Milan (MI)
Pacino Cafè is a lounge bar open every day from 07.00 to 02.00. This cocktail bar makes breakfast, lunch and appetizers. The meeting room ...
+39 331 63.13.199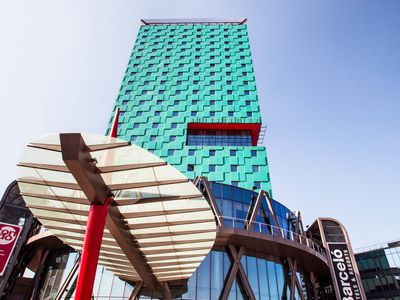 via Stephenson, 55, Milan (MI)
The Barceló Milan is incredibly versatile and adapts perfectly to any type of professional event with a high degree of customisation. In ...
+39 02 23.66.55.36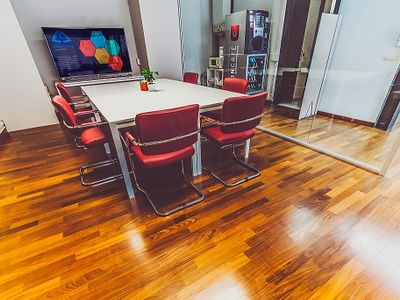 Via Mecenate 76/25, Milan (MI)
Multiverso is a co-worker located in an industrial building, at Via Mecenate 76/25 in Milan. The modern and elegant structure features 15 ...
+39 02 50.63.008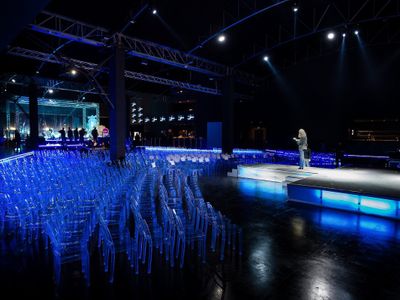 Via Gaudenzio Fantoli, 9, Milan (MI)
Fabrique Milano is one of the largest indoor facilities dedicated to events in Milan.The location offers its multifunctional space of over ...
+39 02 45.46.24.22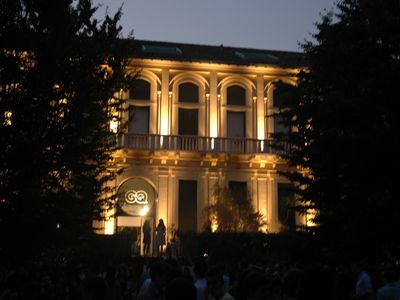 Corso Magenta 61 , Milan (MI)
Palazzo delle Stelline is the ideal location to organize events in an atmosphere rich in history, culture and charm. With about 8000 square ...
+39 02 87.25.28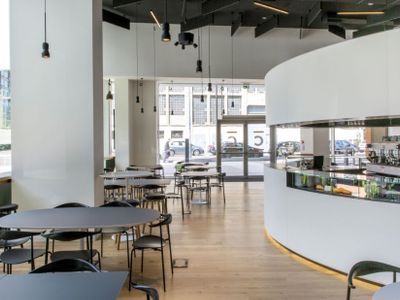 Via Tortona, 33 , Milan (MI)
Located in the district of Milan dedicated to design, fashion, art and culture, it is a warm and welcoming space with a linear and ...
+39 02 45.37.79.15
Via Losanna, 16, Milan (MI)
Idea Lavoro Formazione host business event, business meetings, team building activities, training courses and job interviews.EventsThe ...
+39 02 87.09.61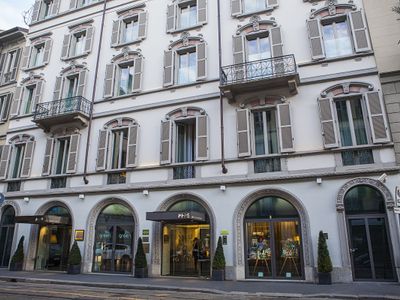 Via dell'Orso, 7, Milan (MI)
The 4-star superior Hotel Milano Scala is an event location in Milan with an elegant and refined style. The Hotel, located in Brera, has 4 ...
+39 02 89.05.45.00
Via Fabio Filzi 17, Milan (MI)
Spazio Filzi17 is the ideal answer for companies and professionals seeking an elegant and design location for their business. A meeting ...
WISHLIST
- Use this bar to send up to 10 request at the same time
With the whishlist you can send up to 10 request at the same time.
Da ogni scheda/location premi sul tasto per aggiungerle alla barra dei preferiti poi clicca su Richiesta Multipla qui sotto per ricevere informazioni o preventivi gratuiti