+39 0464 45.41.32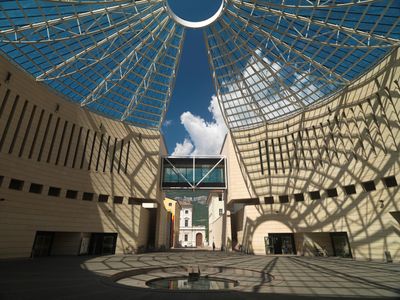 Corso Bettini, 43, Rovereto (TN)
Rovereto Nord - A22
a

3 km
The Mart, Museum of Modern and Contemporary Art of Trento and Rovereto, is a museum complex of European scope, a partner for major ...
+39 0473 27.07.05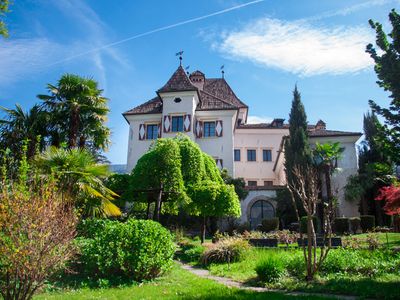 Via Scena, 2, Merano (BZ)
Hotel Castel Rundegg is a splendid 4-star location in the heart of Merano. It has 2 meeting rooms that can accommodate up to 60 people and ...
+39 0464 57.01.39
Punta Lido, 1, Riva del Garda (TN)
Riva del Garda Congress Centre is a modern and functional convention centre, a few steps away from the surrounding hotel. Directly ...
+39 0464 72.14.95
Via Fontanelle, 47, Folgaria (TN)
Hotel Villaggio Nevada has several spaces for meetings and events in Folgaria. The bigger meeting room, with wooden staircase and ...
+39 0465 70.00.52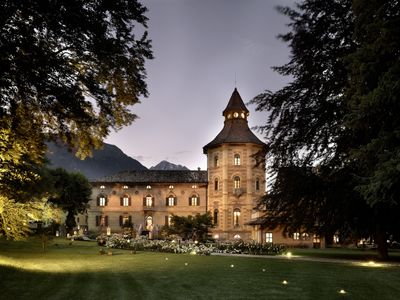 Campo Lomaso, 40, Comano Terme (TN)
Hotel Villa Campo, historic home of Trentino, between Brenta Dolomites and Lake Garda, is a villa of '800, ideal for meetings, conferences, ...
+39 348 90.00.342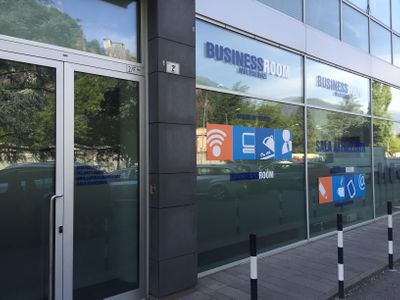 Via Maso della Pieve, 2/f, Bolzano (BZ)
Our meeting space called "Business Room" offers a multifunctional and flexible space, tailored to the needs of individual customers. To ...
+39 338 19.11.56.90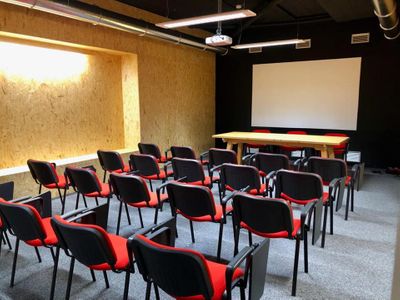 Via Torre Verde, 21 , Trento (TN)
Spazio Bigaran is a new location in the centre of Trento where you can organise your meeting, courses, videoconferences or working ...
WISHLIST
- Use this bar to send up to 10 request at the same time
With the whishlist you can send up to 10 request at the same time.
Da ogni scheda/location premi sul tasto per aggiungerle alla barra dei preferiti poi clicca su Richiesta Multipla qui sotto per ricevere informazioni o preventivi gratuiti