+39 0521 67.60.11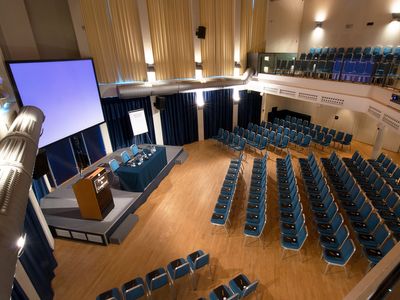 Via Emilia Ovest, 281/A, Parma (PR)
CDH Hotel Parma & Congressi is the main convention center in Parma. It has 166 rooms and 16 conference hall with modular walls and equipped ...
+39 0521272727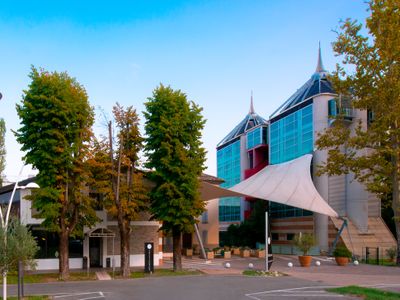 Viale Europa, 81, Parma (PR)
CDH Hotel Villa Ducale hosts 5 meeting rooms capable of accommodating from 10 to 250 Guests in different layout and fitted with the latest ...
+39 0521 61.50.72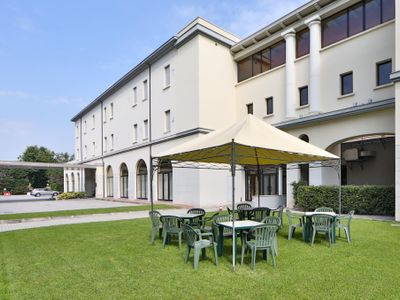 Via Emilia Ovest, 42, Noceto (PR)
The Hotel San Marco di Parma has 7 conference halls of different sizes, all equipped with the latest technology and suitable to organize ...
+39 0524 29.30.66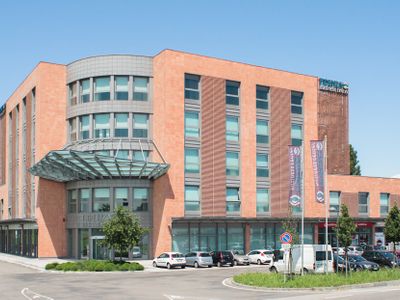 Via San Michele Campagna, 19, Fidenza (PR)
Fidenza Business Center convention center is a modern, comfortable and versatile environment; the structure offers bright meeting rooms of ...
+39 348 56.06.321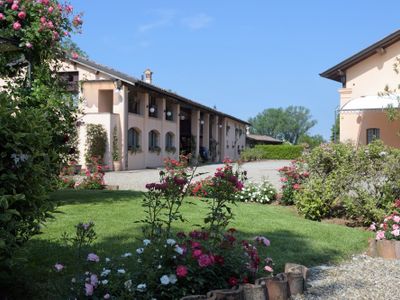 Via L. Spallanzani, 119, Bibbiano (RE)
Corte Bebbi consists of two different and complementary parts: the buildings with rooms and apartments and the part with the multi-purpose ...
+39 0375 20.09.38
S.S. Sabbionetana 420, km 36, Casalmaggiore (CR)
Hotel Bifi is a 4 star hotel located in a strategic position, between the cities of Cremona, Parma and Mantova. Inside it has exclusive ...
+39 348 47.31.111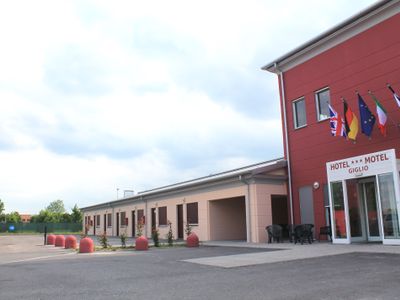 Via Gerbolina, 1H, Viadana (MN)
Hotel Motel Giglio is a 3-star hotel in Viadana, in the province of Mantua.Within its hall it is possible to organize different types of ...
+39 052 49.30.015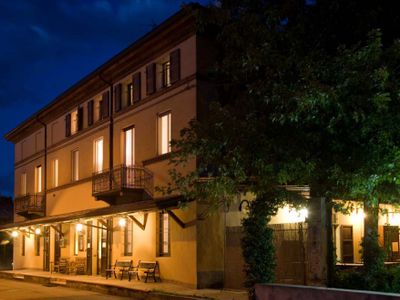 Via della Processione, 179, Busseto (PR)
Alle Roncole , located in Busseto is a timeless location, where organizing a meeting will be a unique and peculiar experience. The ...
+39 0522 43.52.45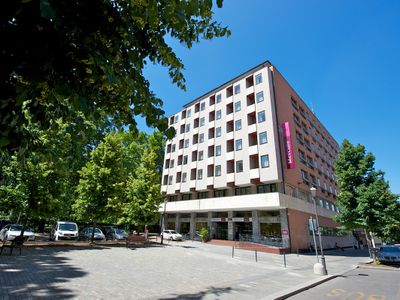 Viale Leopoldo Nobili, 2, Reggio Emilia (RE)
Hotel Mercure Astoria Reggio Emilia has 5 conference halls with a maximum capacity of 200 people, ideal for conferences, meetings and ...
+39 0522 59.93.42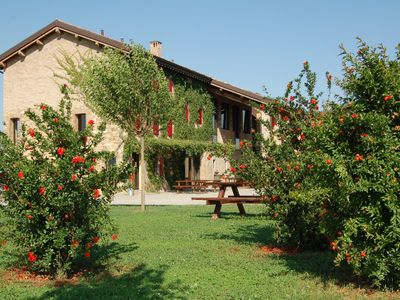 loc. Canali - Via Monterampino, 7, Reggio Emilia (RE)
Agriturismo La Razza is located in Reggio Emilia, in the hamlet of Canali. Surrounded by 200 hectares of greenery, it is the perfect ...
+39 0523 24.72.74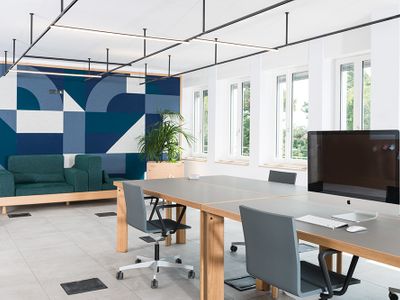 Corso Garibaldi, 127, Fiorenzuola d'Arda (PC)
Fiorenzuola d'Arda
a

450

m
Business, design and comfort are the values ​​of BNBIZ coworking hotel that with its welcoming and lively structure is a unique ...
+39 0522 35.54.11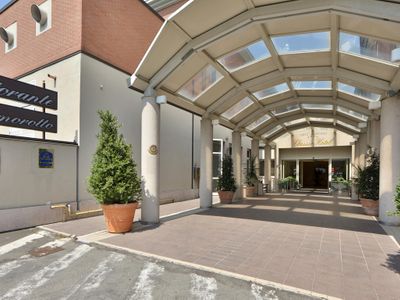 Via Louis Pasteur, 121, Reggio Emilia (RE)
The Best Western Classic Hotel in Reggio Emilia offers 12 conference halls and meeting rooms with a maximum capacity of 400 people, ...
WISHLIST
- Use this bar to send up to 10 request at the same time
With the whishlist you can send up to 10 request at the same time.
Da ogni scheda/location premi sul tasto per aggiungerle alla barra dei preferiti poi clicca su Richiesta Multipla qui sotto per ricevere informazioni o preventivi gratuiti