+39 038 23.03.401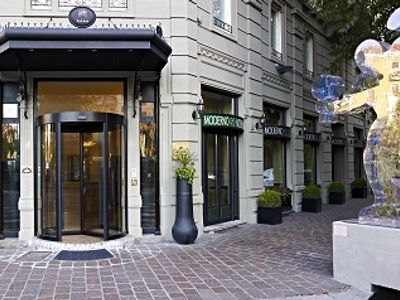 Viale Vittorio Emanuele II, 41, Pavia (PV)
With 2 conference halls, suitable for any kind of event and equipped for conferences and videoconferences, Hotel Moderno in Pavia is a ...
+39 0371 21.11.40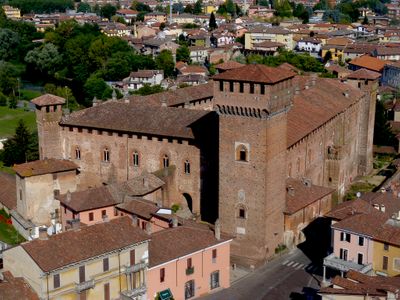 Piazza Bolognini 2, Sant'Angelo Lodigiano (LO)
Castello Bolognini is a fortress built in the XIII century and is one of the most important and best preserved monuments of the Lombardy. ...
+39 02 45.78.11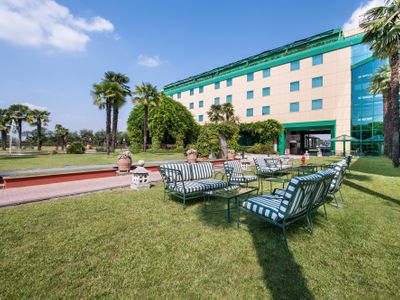 Via Giuseppe Di Vittorio, 4, Assago (MI)
Royal Garden Hotel features large windows that provide a panoramic ceiling for the Blue Crab restaurant, escalators, fountains and a ...
+39 347 54.33.312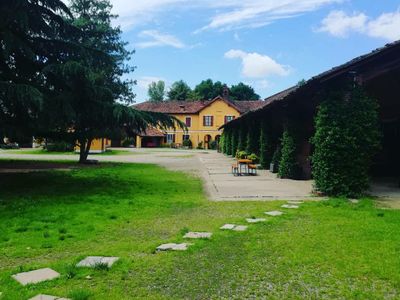 Loc. Viganò di Gaggiano, Gaggiano (MI)
Cascina Guzzafame is a farmhouse for business and private events.It is not just a farmhouse: it's a place where you can eat homemade food ...
+39 02 84.64.041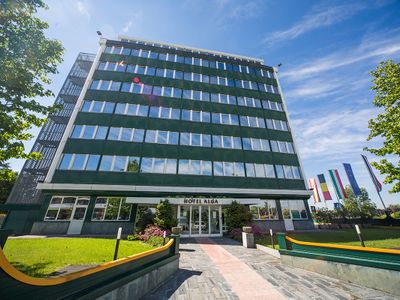 Via Del Mare, 93, Milan (MI)
Hotel Alga is the ideal location for your Meeting, located in south Milan and easily accessible both by car and by public transport. It has ...
+39 335 12.33.833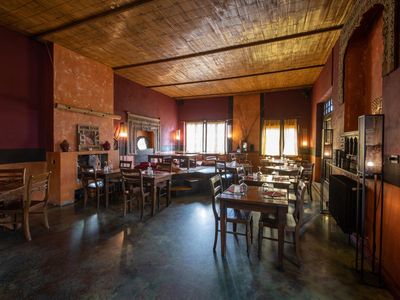 Via Ripamonti, 337, Milan (MI)
Shambala, "Asian inn with big trees", is the ideal setting for those looking for an elegant and original location with an oriental ...
+39 02 69.82.69.82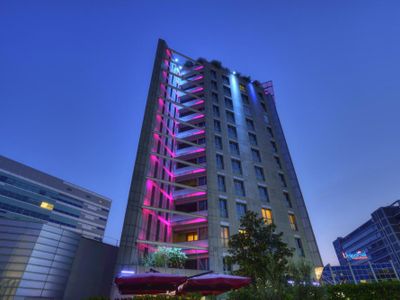 Via Maastricht, 3 , San Donato Milanese (MI)
S. Donato Milanese
a

400

m
UNAHOTELS The One Milano is a 4-star residence located in a strategic position in Milan San Donato. It has an elegant and functional ...
+39 333 69.24.600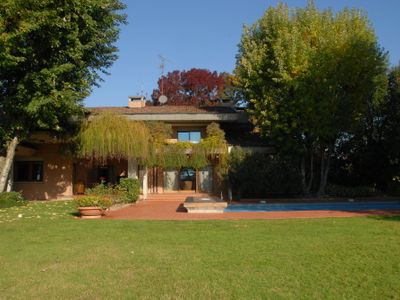 Via Risorgimento, 22, Mediglia (MI)
Located in a private location on the outskirts of Milan, Country Hub is a villa equipped with every comfort: it offers large rooms suitable ...
+39 345 32.00.382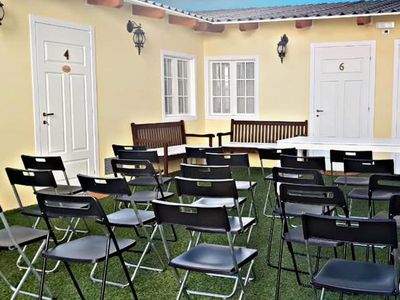 Via Foscolo Sala, 7, Trezzano sul Naviglio (MI)
The Open Space Milano is a venue for events in Trezzano sul Naviglio, a few steps from Milan.This is a perfect location to ...
+39 329 76.21.741
Via Gian Francesco Pizzi, 29, Milan (MI)
K-Space is a loft space for events in Milan, a versatile and chameleonic space that adapts to any type of event: presentations, team ...
+39 02 36.55.66.04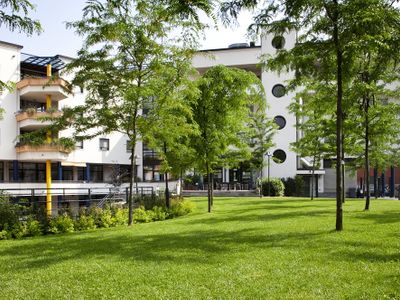 +39 02 89.18.12.92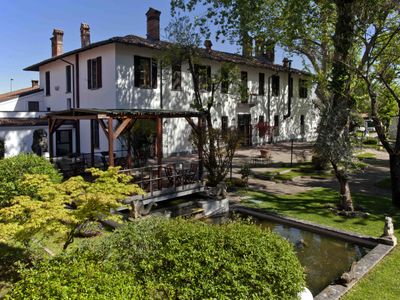 Via Lodovico il Moro, 117, Milan (MI)
Ca 'Bianca - Hotel Corte del Naviglio is a beautiful venue for events in Milan which has 4 meeting rooms (from 15 to 250 people). Each ...
WISHLIST
- Use this bar to send up to 10 request at the same time
With the whishlist you can send up to 10 request at the same time.
Da ogni scheda/location premi sul tasto per aggiungerle alla barra dei preferiti poi clicca su Richiesta Multipla qui sotto per ricevere informazioni o preventivi gratuiti