+39 393 22.02.967
Piazzale Primo Maggio, 2, Cattolica (RN)
Cattolica - S. Giovanni M. - Gabicce Mare - A14
a

4 km
Hotel Kursaal Cattolica is a 4-star hotel located by the sea. Rent equipped meeting rooms for the organization of business events on the ...
+39 0541 95.64.99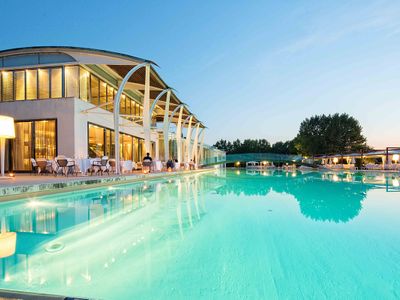 Via Conca Nuova, 1236, San Giovanni in Marignano (RN)
A unique design resort, surrounded by greenery, away from everyday traffic.Trentadue design suites, each with a private garden, guarantee ...
+39 366 40.41.091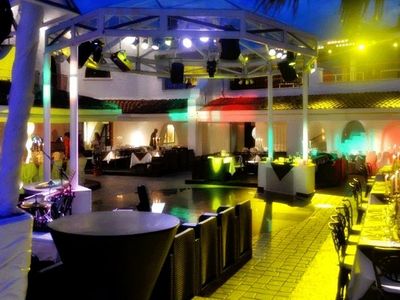 via Pozzo Castello, 24, Misano Adriatico (RN)
Byblos Club is a splendid villa completely surrounded by the green hills of Romagna. The elegant and welcoming spaces of the villa ...
+39 347 60.47.458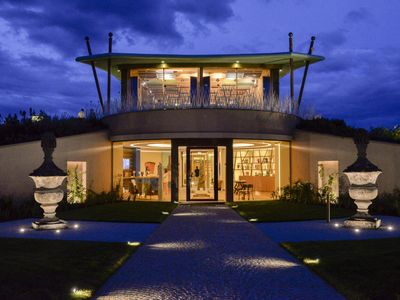 Via Ca Bacchino, 1665, San Clemente (RN)
Tenuta Mara is a unique location for events, immersed in a unique landscape where biodynamic agriculture is very close to the passion for ...
+39 0541 60.08.07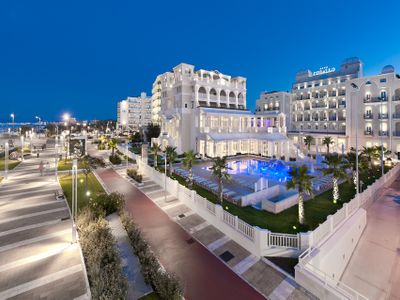 Viale Gramsci 113, Riccione (RN)
Hotel Corallo is open all year, in a strategic position, the versatility of our facilities and the professionalism of a specialist staff ...
+39 0541 60.16.50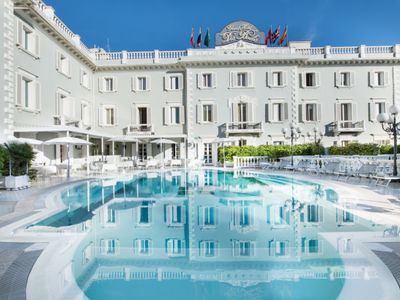 Viale Antonio Gramsci, 56, Riccione (RN)
A refined and elegant choice for successful opportunity ... Place where you perceive the attention and care of every detail for an ...
+39 05.41.60.23.41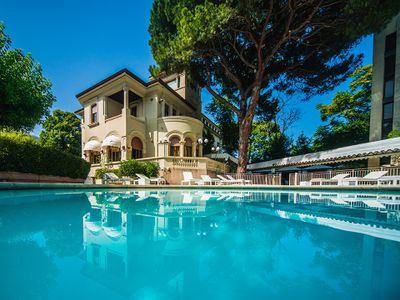 via Spalato 5, Riccione (RN)
Your ideal location in the heart of Riccione. If you want to give to your event that touch of glamor and professionalism in addition, trust ...
+39 0541 47.42.00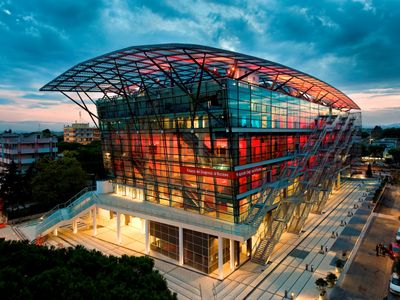 Via Virgilio, 17, Riccione (RN)
Technology, design and innovation, in full respect of the environment, where modular spaces are designed to highlight your look. Many ...
+39 0541 17.80.802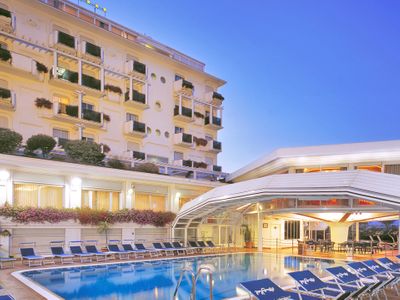 Lungomare della Libertà, 15, Riccione (RN)
Leader for over 40 years in the local Business Hotel, Atlantic appreciated by business for its style high quality, reflected from openness ...
+39 0541 69.71.33
Via Milano, 7, Riccione (RN)
Hotel Lungomare is a 4-star hotel in Riccione, directly overlooking the sea, perfect for organizing your business event in the Romagna ...
+39 0541 64.75.40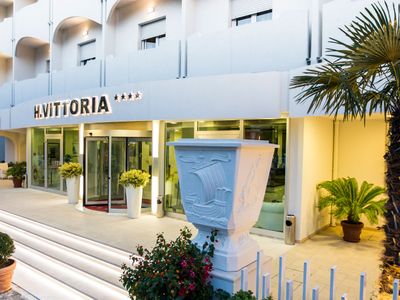 Viale Gabriele D'Annunzio, 29, Riccione (RN)
The new business opportunities close to the sea. A new conference room with capacity up to 120 seats, combined with the professionalism of ...
+39 0541 37.30.05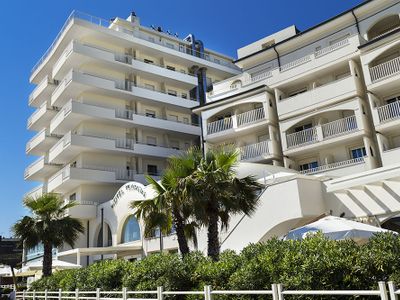 Viale Regina Margherita, 82, Rimini (RN)
Yes Hotel Touring Rimini is a fantastic 4-star hotel ideal to organize events in Rimini. As a matter of fact it is equipped with 4 meeting ...
WISHLIST
- Use this bar to send up to 10 request at the same time
With the whishlist you can send up to 10 request at the same time.
Da ogni scheda/location premi sul tasto per aggiungerle alla barra dei preferiti poi clicca su Richiesta Multipla qui sotto per ricevere informazioni o preventivi gratuiti