+39 0432 90.43.23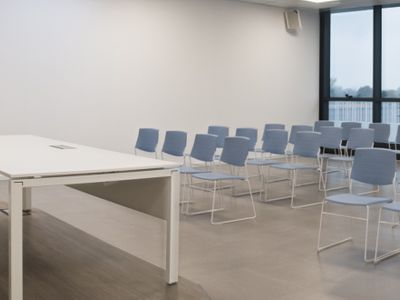 Viale Veneto 33, Codroipo (UD)
Salaquadrivium is the ideal solution for the organization of conferences, meetings and business activities in Friuli Region. It is a ...
+39 0438 37.07.53
Viale Italia, 329, Conegliano (TV)
Hotel Eurorest is located just a few minutes from the center of Conegliano and from the motorway exit, right in the heart of the 'Marca ...
+39 0421 43.148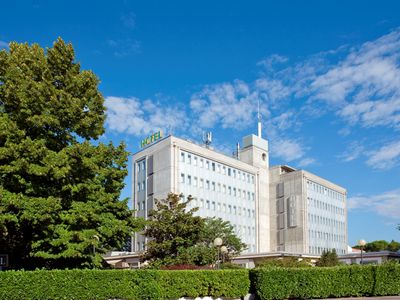 Via XIII Martiri 229, San Donà di Piave (VE)
The conference centre offers 4 different meeting rooms, functional and well equipped and holds from 10 up to 150 people, fitted with ...
+39 0437 75.70.64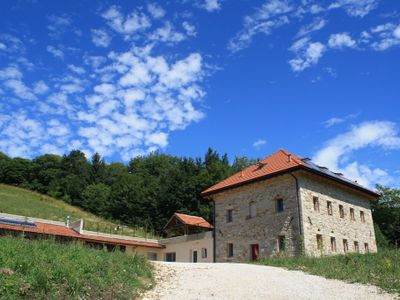 Località Confos 69/a, Trichiana (BL)
Fattoria Ortoalpino is a hospitality project integrated into a mountain, rural context in which the presence and wellbeing of the guests is ...
+39 0437 93 01.96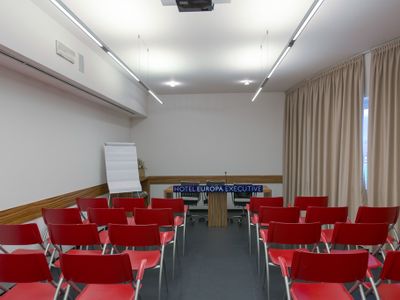 Via Vittorio Veneto, 158/O, Belluno (BL)
The Hotel Europa Executive is located within walking distance from the center of Belluno and it is the ideal venue for hosting your ...
+39 0422 42.16.68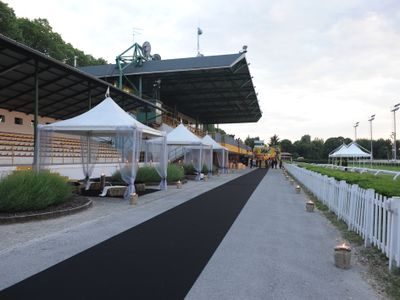 Viale Gian Giacomo Felissent, 39, Villorba (TV)
Treviso Nord - A27
a

2 km
Today issues such as nature, ecology, the return to agriculture, zero km are all very important.Surely the horse is an element that alone ...
+39 0432 54.49.25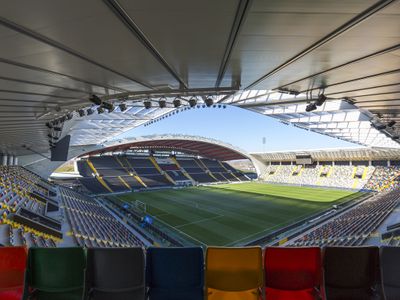 Via A. e A. Candolini, 2, Udine (UD)
An exceptional venue for your business events in one of the most advanced stadiums in Europe, the Dacia Arena. The corporate events are ...
+39 331 94.68.900
Via G. Galilei 15/1, Silea (TV)
Area 8 located in Treviso in the middle of Parco Tecnologico Galilei offers the opportunity to find the perfect place to have meetings. ...
+39 348 33.91.315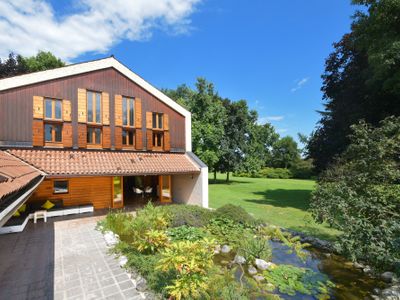 Via Santa Bona Vecchia, 141/A, Treviso (TV)
Born from the dream of an entrepreneur for his family but also for friends, customers and employees, the large manor house was born to ...
+39 0432 46.969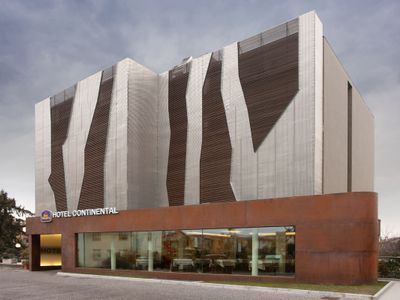 Viale Tricesimo 71,33100 , Udine (UD)
The conference center of the Best Western Hotel Continental offer 2 functional rooms well equipped and surely represent one of the best ...
+39 04 32.54.50.96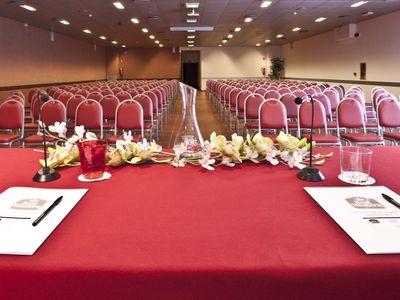 via Tricesimo, 276, Udine (UD)
Best Western Hotel Là di Moret in Udine offers a congress center with 5 meeting rooms that can accommodate from 16 up to 300 people. Ideal ...
+39 0422 40.93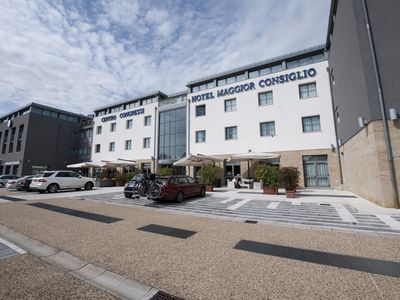 Via Terraglio, 140, Treviso (TV)
Hotel Maggior Consiglio is located in Treviso, in a strategic position just 5 minutes drive from the city center. It has equipped and ...
WISHLIST
- Use this bar to send up to 10 request at the same time
With the whishlist you can send up to 10 request at the same time.
Da ogni scheda/location premi sul tasto per aggiungerle alla barra dei preferiti poi clicca su Richiesta Multipla qui sotto per ricevere informazioni o preventivi gratuiti