+39 0532 20.50.48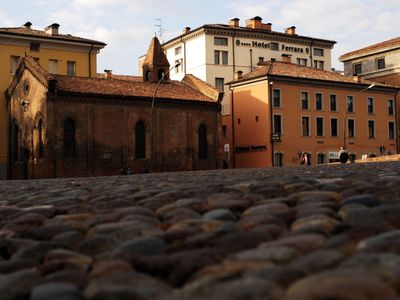 Largo Castello 36, Ferrara (FE)
Located in the city center and a few steps from the Castle Estense, the Hotel Ferrara is one of the most prestigious hotels for meetings in ...
+39 0532 77.30.13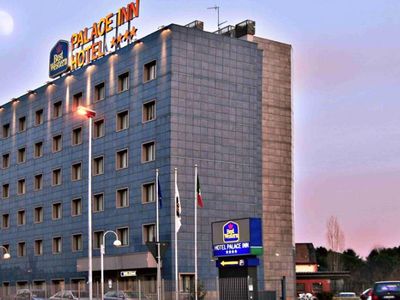 Via Eridano, 2, Ferrara (FE)
Modern 4 Stars in Ferrara Best Western Palace Inn has a conference room that can accommodate up to 40 people, ideal for meetings, workshops ...
+39 049 86.15.111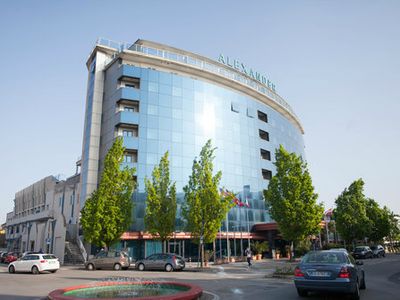 Via Martiri d'Ungheria, 24 , Abano Terme (PD)
The "Hotel Alexander Palace" has been offering the possibility to host important national and international meetings for more than 20 ...
+39 049 86.66.444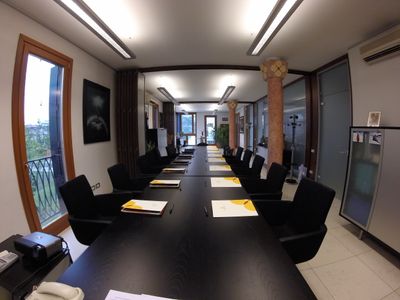 Piazza Dondi Dall'Orologio, 7/9, Abano Terme (PD)
Centro Servizi Scotton is a structure that leases meeting rooms and temporary offices in Abano Terme.It is a unique location because it is ...
+39 049 86.69.811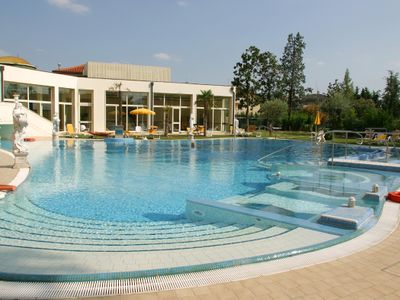 Via Marzia, 49, Abano Terme (PD)
Hotel Helvetia Abano Terme has a conference hall which accommodates up to 80 people. Among the technical equipment, it is possible to ...
+39 335 42.14.63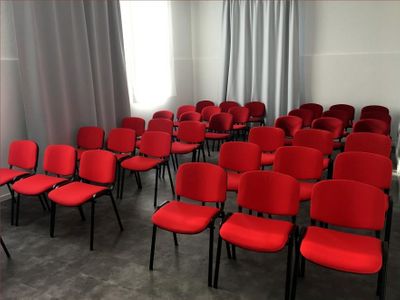 Via dell'Aeroporto, 26, Ferrara (FE)
Sala Archimede is a meeting room in Ferrara, just 5 km from the Ferrara Sud motorway exit.With its maximum capacity of 43 people, it is ...
+ 39 335 87.24.807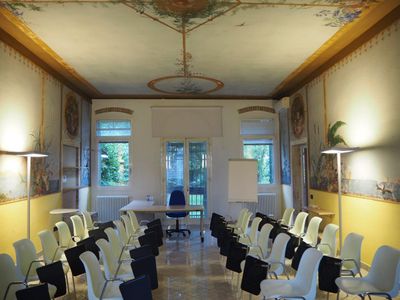 Via Bosco Wollemborg, 8, Padua (PD)
Wollemborg 8 is a venue that, immersed in a prestigious historical context, offers the possibility to rent 2 fully equipped meeting rooms. ...
+39 049 89.61.422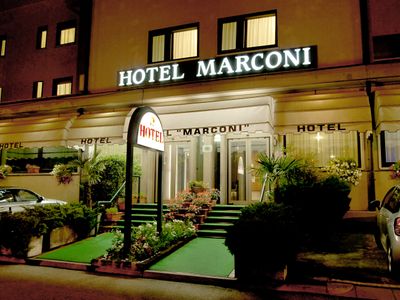 Via Guglielmo Marconi 186, Ponte San Nicolò (PD)
Hotel Marconi is composed by 4 meeting rooms welcoming up to 90 people. Hosting also 56 rooms, has a strategic position, perfect for all ...
+39 044 29.36.55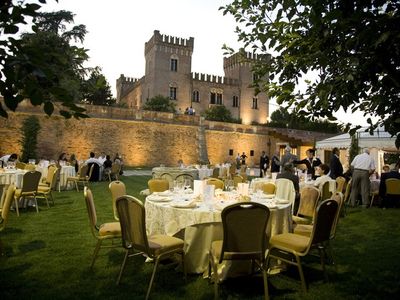 Via Roma, 50, Bevilacqua (VR)
An authentic 14th-century castle located in the Veronese plain near the walled city of Montagnana between Verona, Vicenza, Padua, Rovigo ...
+39 328 72.36.872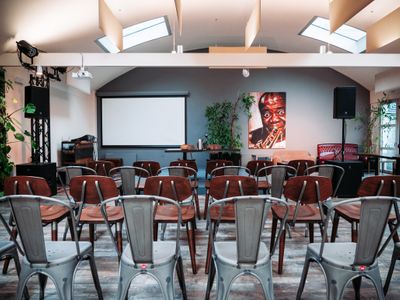 Via Trieste, 5C, Padua (PD)
Mooding is a venue for events in Padua. It is an alternative, dynamic, multi-purpose space, in a strategic and central area, where you can ...
+39 049 78.98.410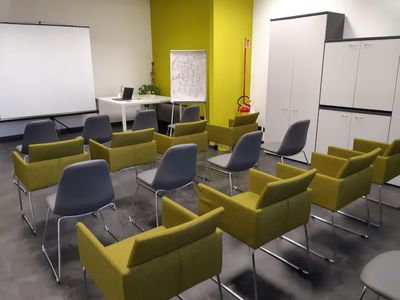 Via G. Longhin, 103 , Padua (PD)
Spazio MR Consulenti is a business center located in Padua.It provides furnished offices, temporary offices and meeting rooms.It is a ...
+39 049 80.72.454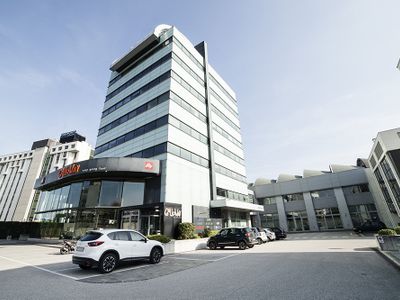 Via Nona Strada 23, Padua (PD)
Bicenter offers furnished offices and temporary showrooms of various sizes for the desired time (hours, days, months) and offers ideal ...
WISHLIST
- Use this bar to send up to 10 request at the same time
With the whishlist you can send up to 10 request at the same time.
Da ogni scheda/location premi sul tasto per aggiungerle alla barra dei preferiti poi clicca su Richiesta Multipla qui sotto per ricevere informazioni o preventivi gratuiti