+39 0541 71.82.30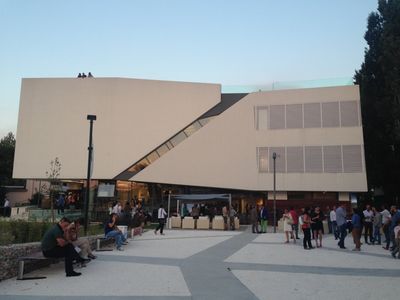 Via Rigardara, 39, Rimini (RN)
Super scenic and versatile! Ecoarea is the eco location of your smart event.Made of wood, glass and bio-cement, it is located halfway ...
+39 0541 71.15.04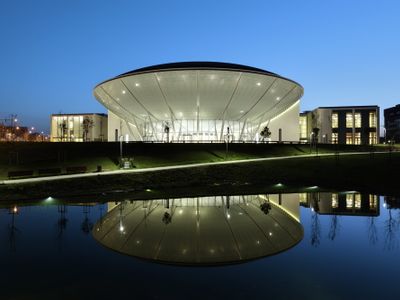 Via della Fiera, 23, Rimini (RN)
Built to the highest standards of eco-compatibility, technological innovation and flexibility, Palacongressi di Rimini is a prestigious ...
+378 (0) 549 90.75.63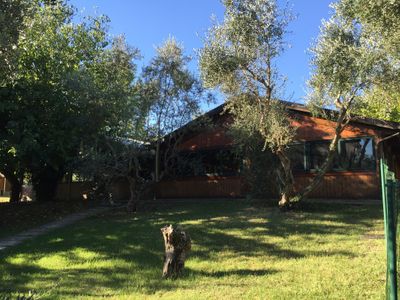 Strada San Michele, 50 - 47893 Cailungo San Marino, San Marino (RSM)
A unique location, with 35 chalets surrounded by olive trees. Wi-Fi, pool, bar, restaurant, pizzeria, sports fields. The "Salone Natura" ...
+378 0549 90.01.90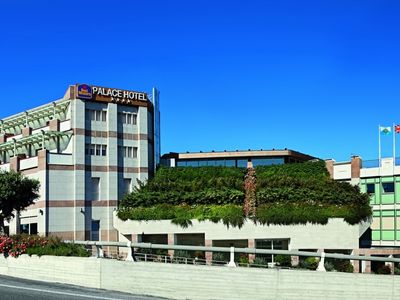 Via Cinque Febbraio, Serravalle, San Marino (RSM)
The Best Western Palace Hotel has a Congress Center with 8 modular room that can contain up to 800 seats, equipped with lastest generation ...
+39 338 79.53.341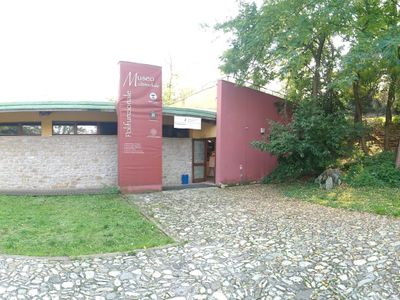 Via Provinciale Onferno, 107, Gemmano (RN)
Multimedia Museum of Onferno rents meeting rooms in Gemmano, in the province of Rimini.It is a structure surrounded by greenery. Composed ...
+39 347 60.47.458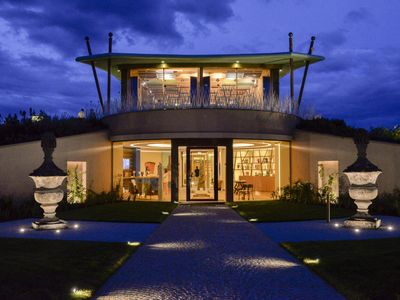 Via Ca Bacchino, 1665, San Clemente (RN)
Tenuta Mara is a unique location for events, immersed in a unique landscape where biodynamic agriculture is very close to the passion for ...
+39 0722 78.247
Via San Francesco, 1, Montecopiolo (PU)
Parco Del Lago Resort & SPA is located in a breathtaking setting set in the green, on the shores of a lake of glacial origin at 1000 ...
+39 366 40.41.091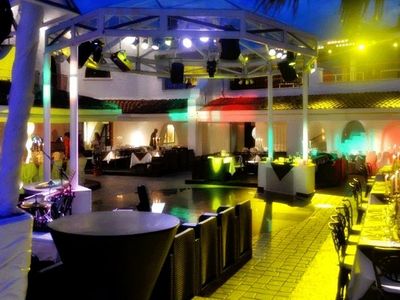 via Pozzo Castello, 24, Misano Adriatico (RN)
Byblos Club is a splendid villa completely surrounded by the green hills of Romagna. The elegant and welcoming spaces of the villa ...
+39 0541 24.215/6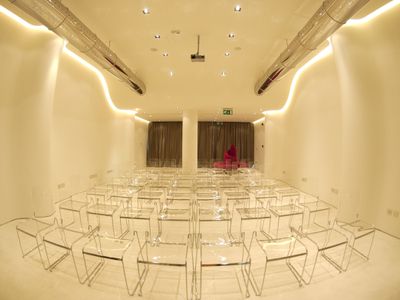 Via G. Bruno, 28, Rimini (RN)
Hotel duoMo is a unique project of hotellerie designed by the Israeli architect Ron Arad. It is a surprising space that plays on optical ...
+39 0541 30.31.92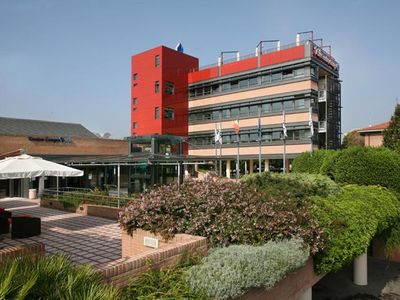 Chiabrera, 34/d, Rimini (RN)
The Centro Congressi SGR is an innovative and multi-functional facility, equipped with the latest technology to organize business events. ...
+39 0541 37.30.05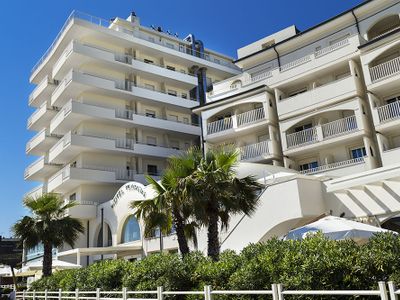 Viale Regina Margherita, 82, Rimini (RN)
Yes Hotel Touring Rimini is a fantastic 4-star hotel ideal to organize events in Rimini. As a matter of fact it is equipped with 4 meeting ...
+39 0541 43.99.98
Viale Vespucci, 40, Rimini (RN)
Hotel Continental e dei Congressi is the ideal location to organize meetings and conventions in Rimini.The hotel has in fact 7 modular ...
WISHLIST
- Use this bar to send up to 10 request at the same time
With the whishlist you can send up to 10 request at the same time.
Da ogni scheda/location premi sul tasto per aggiungerle alla barra dei preferiti poi clicca su Richiesta Multipla qui sotto per ricevere informazioni o preventivi gratuiti