+39 051 02.16.447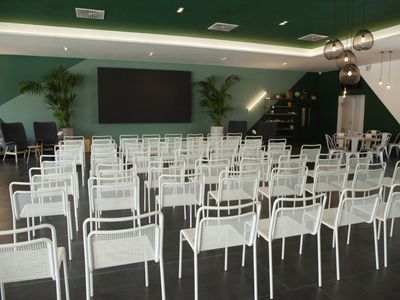 Loc. Rastignano, Via Serrabella, 1, Pianoro (BO)
Junior Club - Rastignano is a Club completely renovated in 2017, a few steps from Bologna, surrounded by the hills of Bologna, designed and ...
+39 340 54.22.761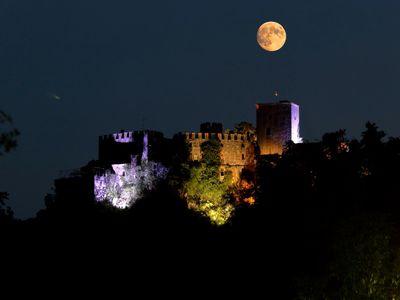 Via Roma, 84, Gropparello (PC)
Castello di Gropparello is a Medieval Carolingian castle dating back to the 8th century, surrounded by a centuries-old park with rose ...
+39 054 13.90.732
Viale Vespucci, 46, Rimini (RN)
Hotel Corallo offers a conference room for business events that can accommodate up to 200 people, with natural light and sea views. The ...
+39 0541 71.15.04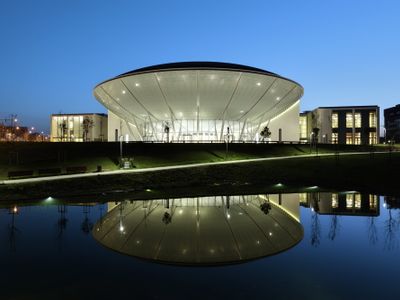 Via della Fiera, 23, Rimini (RN)
Built to the highest standards of eco-compatibility, technological innovation and flexibility, Palacongressi di Rimini is a prestigious ...
+39 0541 71.82.30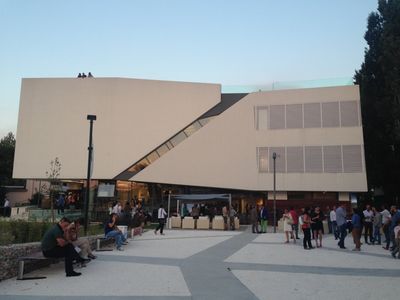 Via Rigardara, 39, Rimini (RN)
Super scenic and versatile! Ecoarea is the eco location of your smart event.Made of wood, glass and bio-cement, it is located halfway ...
+39 0541 37.30.05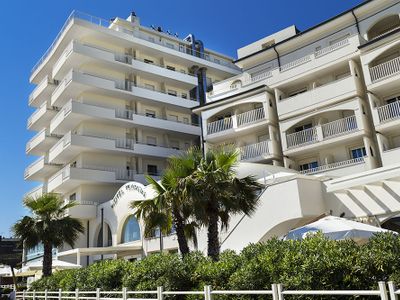 Viale Regina Margherita, 82, Rimini (RN)
Yes Hotel Touring Rimini is a fantastic 4-star hotel ideal to organize events in Rimini. As a matter of fact it is equipped with 4 meeting ...
+39 051 24.93.61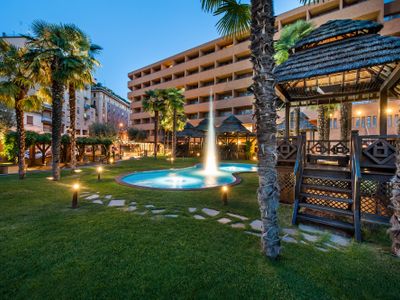 Via Montebello, 8, Bologna (BO)
Royal Hotel Carlton offers 236 rooms, a large conference centre with 10 meeting rooms (3 can be divided), an exclusive wellness centre with ...
+39 0541 30.31.92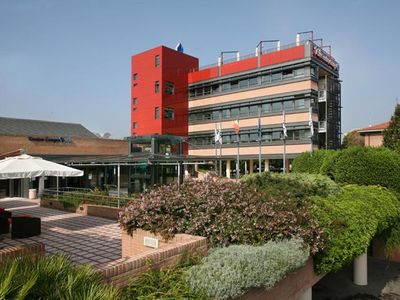 Chiabrera, 34/d, Rimini (RN)
The Centro Congressi SGR is an innovative and multi-functional facility, equipped with the latest technology to organize business events. ...
+39 051 75.57.68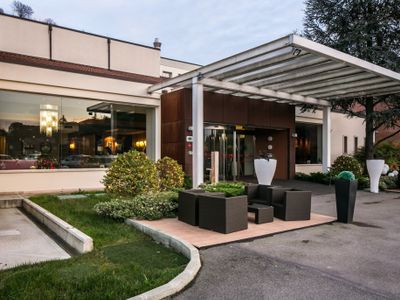 Via Fontanella, 3, Zola Predosa (BO)
Admiral Park Hotel - Conference Center is a facility that has 120 room and 10 meeting rooms. The conference center can accommodate up to ...
+39 051 94.01.38
Viale delle Terme, 1010/c, Castel San Pietro Terme (BO)
Castel San Pietro Terme - A14
a

4 km
Hotel Castello, with its Artemide Congress Center, is located in Castel San Pietro Terme, near Bologna.The Artemide Congress Center is one ...
+39 0541 95.64.99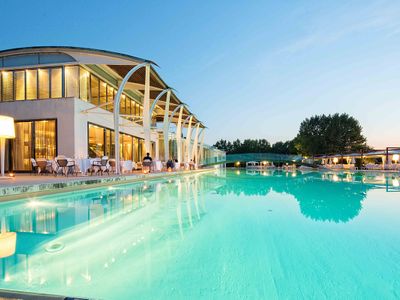 Via Conca Nuova, 1236, San Giovanni in Marignano (RN)
A unique design resort, surrounded by greenery, away from everyday traffic.Trentadue design suites, each with a private garden, guarantee ...
+39 347 60.47.458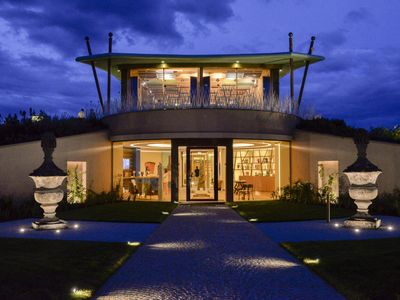 Via Ca Bacchino, 1665, San Clemente (RN)
Tenuta Mara is a unique location for events, immersed in a unique landscape where biodynamic agriculture is very close to the passion for ...
WISHLIST
- Use this bar to send up to 10 request at the same time
With the whishlist you can send up to 10 request at the same time.
Da ogni scheda/location premi sul tasto per aggiungerle alla barra dei preferiti poi clicca su Richiesta Multipla qui sotto per ricevere informazioni o preventivi gratuiti