+39 051 02.16.447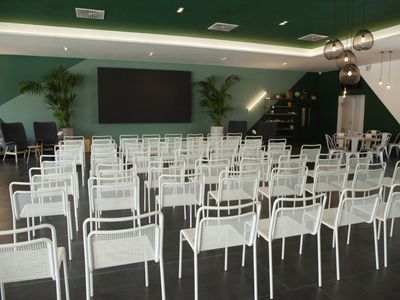 Loc. Rastignano, Via Serrabella, 1, Pianoro (BO)
Junior Club - Rastignano is a Club completely renovated in 2017, a few steps from Bologna, surrounded by the hills of Bologna, designed and ...
+39 0541 71.82.30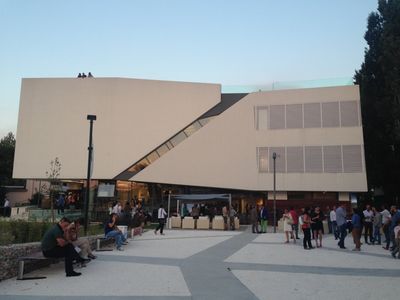 Via Rigardara, 39, Rimini (RN)
Super scenic and versatile! Ecoarea is the eco location of your smart event.Made of wood, glass and bio-cement, it is located halfway ...
+39 340 54.22.761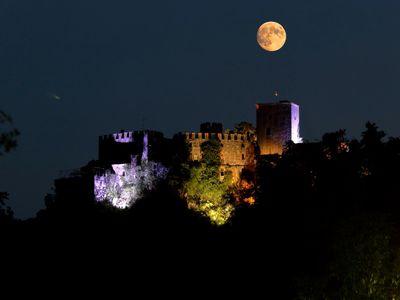 Via Roma, 84, Gropparello (PC)
Castello di Gropparello is a Medieval Carolingian castle dating back to the 8th century, surrounded by a centuries-old park with rose ...
+39 0541 37.30.05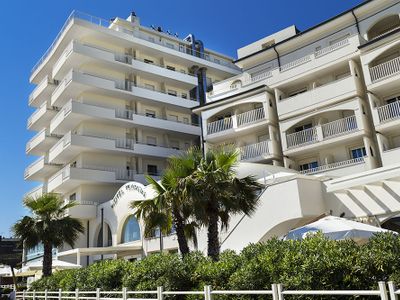 Viale Regina Margherita, 82, Rimini (RN)
Yes Hotel Touring Rimini is a fantastic 4-star hotel ideal to organize events in Rimini. As a matter of fact it is equipped with 4 meeting ...
+39 051 75.57.68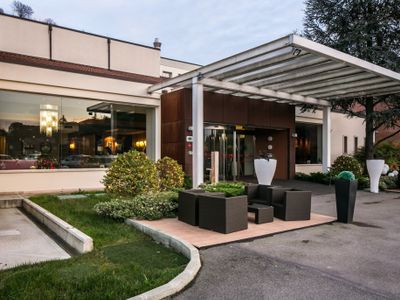 Via Fontanella, 3, Zola Predosa (BO)
Admiral Park Hotel - Conference Center is a facility that has 120 room and 10 meeting rooms. The conference center can accommodate up to ...
+39 0541 95.64.99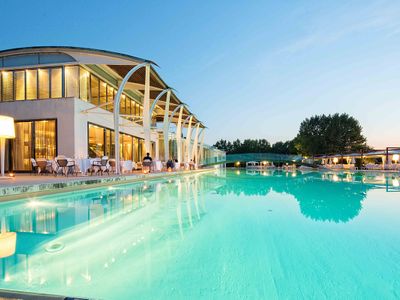 Via Conca Nuova, 1236, San Giovanni in Marignano (RN)
A unique design resort, surrounded by greenery, away from everyday traffic.Trentadue design suites, each with a private garden, guarantee ...
+39 0524 29.30.66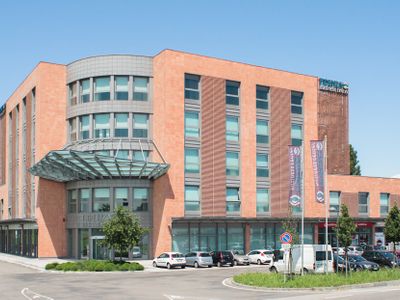 Via San Michele Campagna, 19, Fidenza (PR)
Fidenza Business Center convention center is a modern, comfortable and versatile environment; the structure offers bright meeting rooms of ...
+39 393 22.02.967
Piazzale Primo Maggio, 2, Cattolica (RN)
Cattolica - S. Giovanni M. - Gabicce Mare - A14
a

4 km
Hotel Kursaal Cattolica is a 4-star hotel located by the sea. Rent equipped meeting rooms for the organization of business events on the ...
+39 051 41.666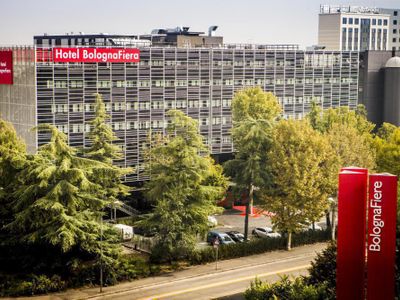 Piazza della Costituzione, 1, Bologna (BO)
Uscita 7 - Tangenziale
a

1 km
UNAHOTELS Bologna Fiera is a modern building strategically located close to the Trade Fair district and the Congress Center, and just 2 Km ...
+39 0522 43.52.45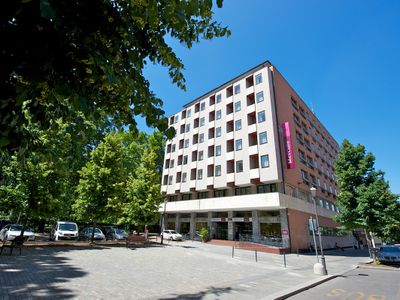 Viale Leopoldo Nobili, 2, Reggio Emilia (RE)
Hotel Mercure Astoria Reggio Emilia has 5 conference halls with a maximum capacity of 200 people, ideal for conferences, meetings and ...
+39 051 51.63.56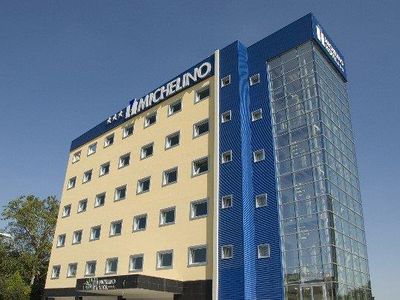 Via Michelino, 75, Bologna (BO)
Hotel Michelino is ideal venue for those who are looking for a conference hall near the trade show of Bologna. It has 4 meeting rooms which ...
+39 051 41.61.311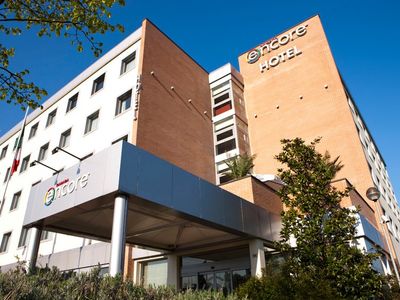 Via ferrarese 164 , Bologna (BO)
Are you looking for a conference hall in Bologna? Encore Bologna Fiera is a new 3-star hotel which offers this and much more! It is ...
WISHLIST
- Use this bar to send up to 10 request at the same time
With the whishlist you can send up to 10 request at the same time.
Da ogni scheda/location premi sul tasto per aggiungerle alla barra dei preferiti poi clicca su Richiesta Multipla qui sotto per ricevere informazioni o preventivi gratuiti