+39 0541 71.15.04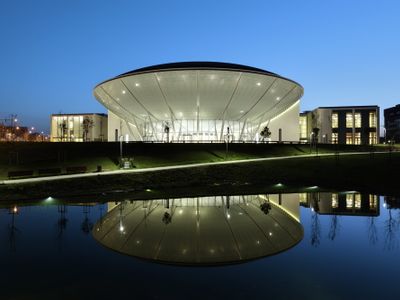 Via della Fiera, 23, Rimini (RN)
Built to the highest standards of eco-compatibility, technological innovation and flexibility, Palacongressi di Rimini is a prestigious ...
+39 0444 96.91.11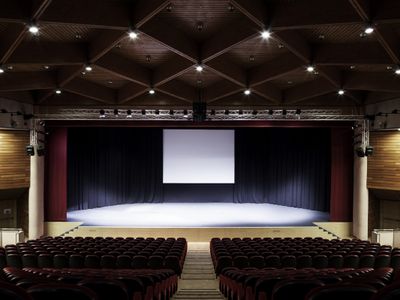 viale dell'Oreficeria, 16, Vicenza (VI)
Vicenza Ovest - A4
a

1 km
The Vicenza Convention Centre is a modern business hub technologically advanced: it is a multifunctional space ideal to accommodate large ...
+39 055 83.13.814
Via Aretina, 88-90 , Pontassieve (FI)
Villa d'Arte AgriResort has several spaces to accommodate more types of activities. It offers also 22 rooms decorated with attention to ...
+39 06 51.60.01.07
via Cristoforo Colombo 112, Rome (RM)
Polo Formativo di Roma is a new and performing Conference Center that offer a new 8 meeting room, an informatic room and a little ...
+39 051 02.16.447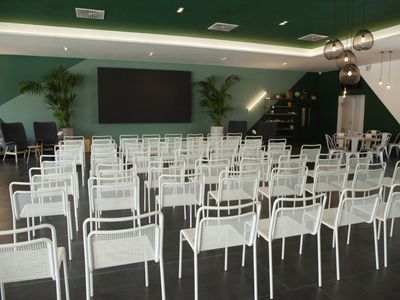 Loc. Rastignano, Via Serrabella, 1, Pianoro (BO)
Junior Club - Rastignano is a Club completely renovated in 2017, a few steps from Bologna, surrounded by the hills of Bologna, designed and ...
+39 055 23.98.334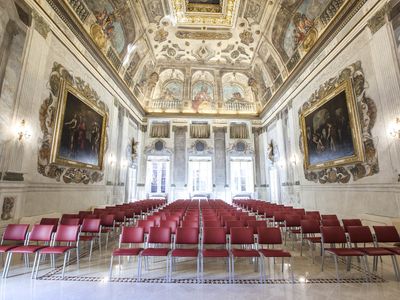 Via de' Pucci, 2, Florence (FI)
Palazzo Pucci is a unique location for the richness of the rooms, decorated with frescoes of the '500 and for the central location, next to ...
+39 0422 40.93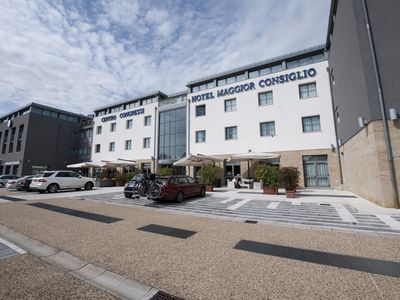 Via Terraglio, 140, Treviso (TV)
Hotel Maggior Consiglio is located in Treviso, in a strategic position just 5 minutes drive from the city center. It has equipped and ...
+39 035 23.64.35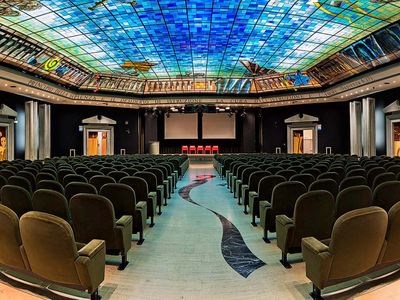 Viale Papa Giovanni XIII, 106, Bergamo (BG)
Centro Congressi Giovanni XXIII has been dealing in Bergamo with services for events, congresses, meetings and shows for over 27 ...
+39 388 36.46.081
Via Vertumno, 2C, Rome (RM)
Coho Loft is a multi-purpose space in Rome born from the recovery of a former textile factory of the '50s, which has now become a meeting ...
+39 085 84.74.60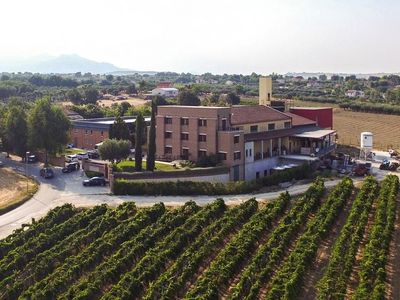 Contrada Casali snc, Nocciano (PE)
Chiusa Grande is a venue for events and biologic wine production company located in Nocciano, in the province of Pescara.This location, ...
+39 335 76.22.777
Fraz. Oretto Campiglia Cervo, Campiglia Cervo (BI)
La Bürsch is a historic residence in the province of Biella, an ideal space for:presentationsshow roommeetingsprivate partiesceremoniesThe ...
+39 035 65.93.963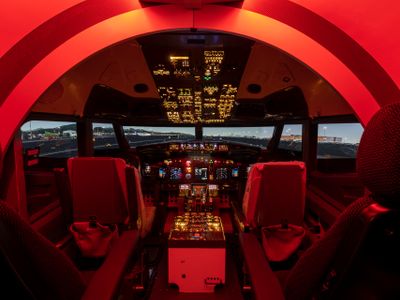 via F.lli Kennedy, 13, Bagnatica (BG)
Flight Simulator Bergamo is a very unique venue, ideal for organizing corporate events or private parties in an atmosphere completely ...
WISHLIST
- Use this bar to send up to 10 request at the same time
With the whishlist you can send up to 10 request at the same time.
Da ogni scheda/location premi sul tasto per aggiungerle alla barra dei preferiti poi clicca su Richiesta Multipla qui sotto per ricevere informazioni o preventivi gratuiti