+39 0775 51.57.91
Corso Nuova Italia, 40, Fiuggi (FR)
The Silva Hotel Splendid Spa & Congress provides multiple opportunities to organize a congress, a convention, a training course in the ...
+39 335 68.09.099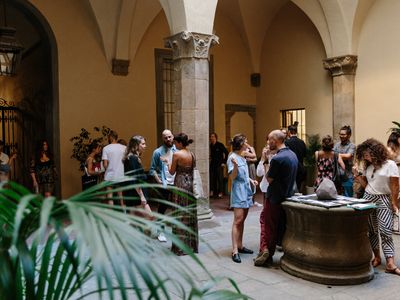 Via de Pandolfini 20, Florence (FI)
Numeroventi Design Residence is a retreat for creatives, a photo studio, an art gallery and exhibition space, perfect location for business ...
+39 02 84.64.041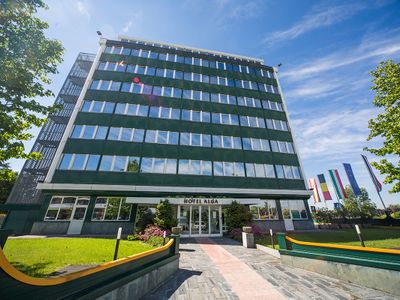 Via Del Mare, 93, Milan (MI)
Hotel Alga is the ideal location for your Meeting, located in south Milan and easily accessible both by car and by public transport. It has ...
+39 02 35.52.210
Via Antonio Mambretti ,11, Milan (MI)
Synergyco Milano Certosa is the coworking, incubator and accelerator designed to meet the changing needs of the work world. Targeted for ...
+39 0541 95.64.99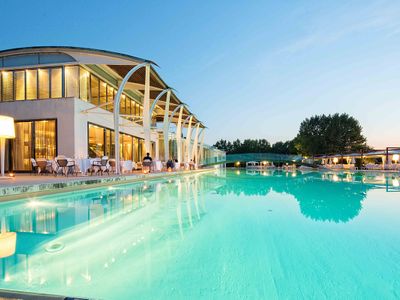 Via Conca Nuova, 1236, San Giovanni in Marignano (RN)
A unique design resort, surrounded by greenery, away from everyday traffic.Trentadue design suites, each with a private garden, guarantee ...
+39 055 23.96.293
Via Ghibellina 110/N, Florence (FI)
An exclusive location in Florence city centre; our venue offers moore rooms of several capacities, for meeting from 10 to 300 people with ...
+39 0942 62.07.11
Via Luigi Pirandello, 50, Taormina (ME)
Grand Hotel San Pietro is a hotel with 63 rooms: 20 Executive, 30 Deluxe, 13 Suites. The hotel has an elegant meeting room with 50 seats, ...
+39 02 93.43.52.37
Via Cascina Gabrina, 1, Vanzago (MI)
In the suggestive nature reserve of the WWF oasis of Vanzago, it is possible organize corporate and private events, presentations, ...
+39 055 27.230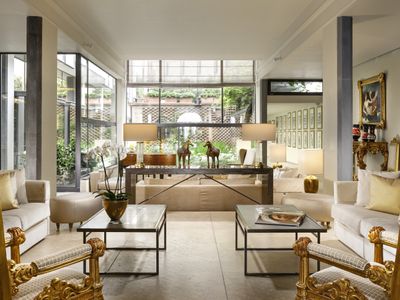 Piazza Santa Maria Novella, 16, Florence (FI)
Santa Maria Novella
a

500

m
Renovated in 2017, Grand Hotel Minerva offers 97 guest rooms and suites and a panoramic terrace with a swimming pool and a fitness center. ...
+39 0577 95.91.64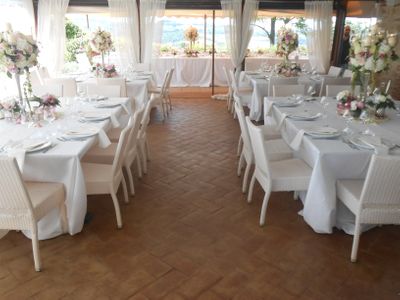 Loc. Bibbiano La Taverna, 35, Colle di Val d'Elsa (SI)
The Agriturismo Taverna di Bibbiano is located between Siena and Florence, in front of the medieval towers of San Gimignano. Immersed in a ...
+39 06 96.03.07.64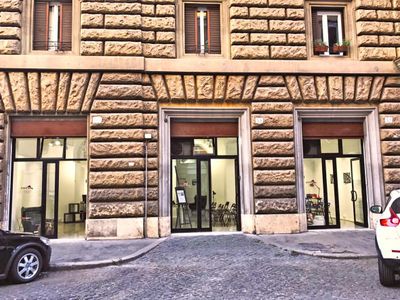 Via Angelo Poliziano, 32-34-36, Rome (RM)
A
Vittorio Emanuele
a

350

m
Exhibition space in the beating heart of the Capital, within walking distance of the Colosseum. In the middle of Via Merulana between Santa ...
+39 06 87.75.63.39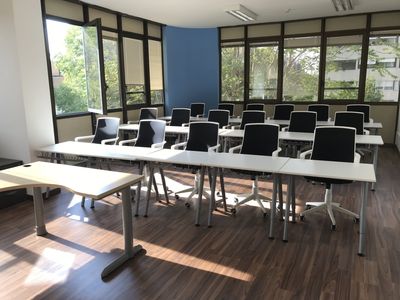 Via Mosca, 52, Rome (RM)
Atrak Solutions is the ideal venue for training courses, conferences and business meetings in Rome. With state-of-the-art equipment and ...
WISHLIST
- Use this bar to send up to 10 request at the same time
With the whishlist you can send up to 10 request at the same time.
Da ogni scheda/location premi sul tasto per aggiungerle alla barra dei preferiti poi clicca su Richiesta Multipla qui sotto per ricevere informazioni o preventivi gratuiti