+39 02 31.81.78.39
Via Ca' Marcello, 6, Venice (VE)
Leonardo Royal Venice Mestre is a 4-star hotel that has 225 m² of meeting space, ideal for those who need professional spaces to organize ...
+39 345 64.59.992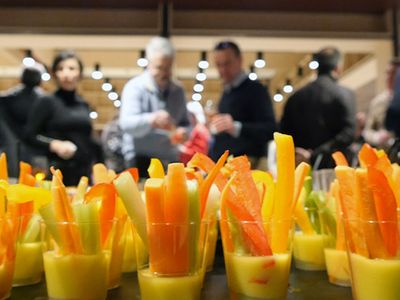 Via Don Federico Tosatto, 22, Venice (VE)
Venezia Mestre Ospedale
a

450

m
Officine Italia is a place where you can "taste" tourism and culture through the conscious use of food, paying attention to the Italian ...
+39 041 71.82.34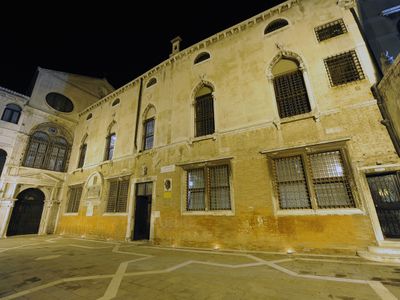 San Polo, 2454, Venice (VE)
The Scuola Scuola Grande San Giovanni Evangelista in Venice is a unique and magical place. Ideal to host congresses, business events but ...
+39 371 12.59.254‬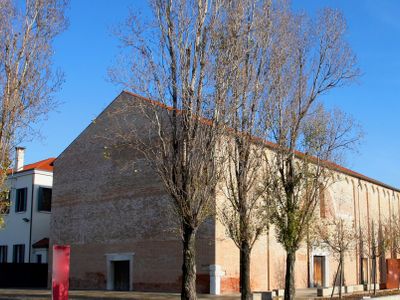 S. Marta Fabbricato, 34, Venice (VE)
The former Church of S. Marta is the only iconic location in the historic center of Venice that can be reached by car. A 14th-century ...
+39 041 53.10.699
Corso del Popolo 221, Venice (VE)
Hotel Ambasciatori is located in a strategic position nearest to the railway, port and airport terminals and well connected to the historic ...
+39 041 50.66.511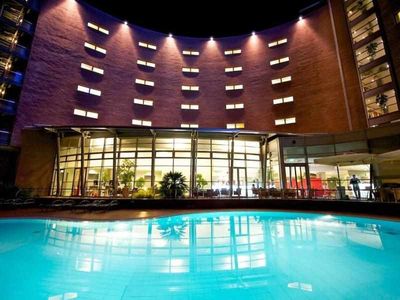 Via Ceccherini, 21, Venice (VE)
Novotel Venezia Mestre Castellana is the ideal venue for organizing a meeting in Venice. Its 11 conference halls are very bright and they ...
+39 041 73.69.98
Fondamenta Daniele Manin, 1, Venice (VE)
The Ex Chiesa di Santa Chiara is a former Church completely restored and re-opened to the public in 2016. It is an Amazing, comfortable ...
+39 041 53.10.755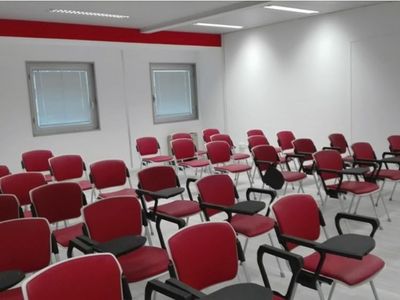 Via Torino, 107/135, Venice (VE)
Strategically located, just a few minutes from the Mestre Railway Station in a privileged position for connections to Venice, Coworking ...
+39 335 31.52.17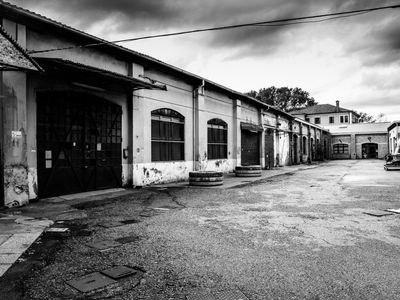 Via della Pila, 103, Venice (VE)
Porto Marghera District is a venue for events in Venice and a real cultural center that pays particular attention to contemporary art, ...
+39 041 53.80.968
Via Malamocco, 14, Venice (VE)
Mestre Villabona - A4
a

1 km
Modern 4 star hotel in a very strategic location outside the motorway exit Venezia Mestre Villabona with big private complimentary parking ...
+39 041 91.77.22
Via Miranese, 176, Venice (VE)
Barriera Autostradale di Mestre - A57
a

3 km
Ai Pini Park Hotel is located near Venice and it has 8 conference halls which can accommodate from 20 to 120 people. In summer you can ...
+39 041 23.95.611
Via Terraglio, 15, Venice (VE)
The Best Western Plus Quid Hotel Venice Airport is a 4-star modern hotel strategically located in the new business area of Venice Mestre, ...
WISHLIST
- Use this bar to send up to 10 request at the same time
With the whishlist you can send up to 10 request at the same time.
Da ogni scheda/location premi sul tasto per aggiungerle alla barra dei preferiti poi clicca su Richiesta Multipla qui sotto per ricevere informazioni o preventivi gratuiti